Trust
V2, Boulder, 12 ft (4 m),
Avg: 2.9 from 20 votes
FA: unknown
Oregon > Willamette Valley > Garden > Garden Boulders > Trust Boulder
Description
Obvious overhanging boulder above Mole. Follow the crack up to jugs. The block looks like it could fall out but I am pretty sure it is solid.. Crux move is grabbing and moving off the good sloper on the rail. Bump left then way up over to a jug crack at the top.
Location
The inner sanctum
Protection
2-3 pads. This fall could hurt.
Photos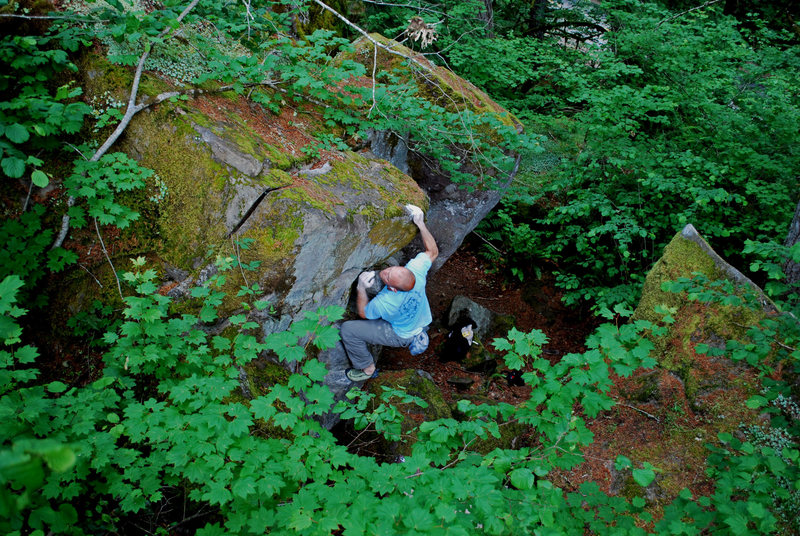 Crux moves on Trust.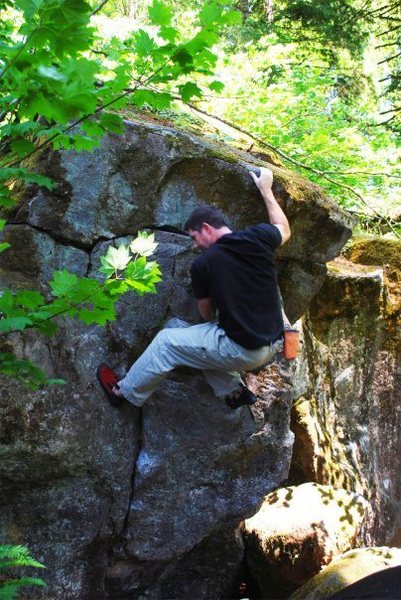 Trust