Hang 10
V3+, Boulder,
Avg: 2.7 from 3 votes
FA: Nate Woods
International > N America > Canada > British Columbia > Fraser Valley > Hunter Creek Bo… > Bear Skull Sector > Bear Skull Boulders
Access Issue:
Private land
Details
Climbers have access up to the roped fence. Owners do not want climbers going down to the river. There is also livestock that roams the forest. Please keep your dogs under control. Boulders on east side of river are off limits.
Description
SDS with hands matched on the wave like arete.
Location
Bear Skull Boulders. See topo
Protection
Pads
Photos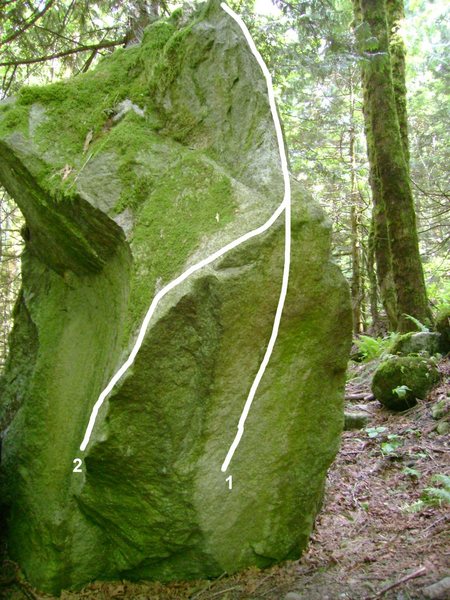 2. Hang 10