Beached Whale
V5, Boulder, 10 ft (3 m),
Avg: 3 from 41 votes
FA: unknown
Colorado > Ft Collins > Carter Lake > Kahuna Boulder
Description
Start on a big jug climb up to the arete, then use a few crimps to gain the lip. Reach back for a decent hold and try not to tear all of the skin off of your knees. Walk off left.
Location
This is on the NE corner of the Kahuna Boulder, about 20 feet left of
Beach Crack
.
Protection
Pad, spotter, and long pants.
Photos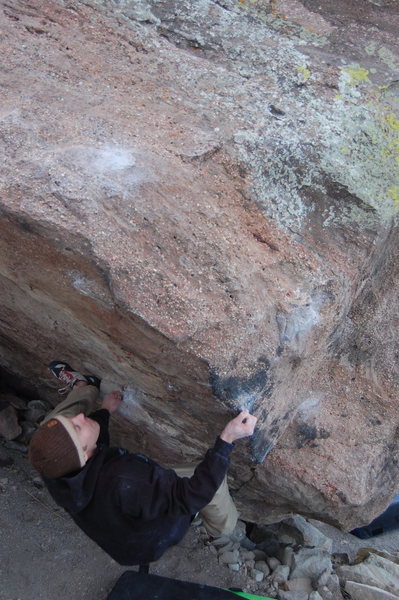 Travis on Beached Whale.