Hung Fu RS
5.12a, Sport, 45 ft (14 m),
Avg: 2.3 from 4 votes
FA: Mike Cronin
S Dakota > Rapid City Area > VC > Chop Stick Wall
Access Issue:
Road open May 15- Dec 15
Details
Description
Hung Fu is the first half of Well Hun Fu route with 8 foot horizontal roof. Climb gently overhanging yellow face to first set of anchors. Lower off or continue for some wild moves out a big roof.
Location
Follow directions to Soft Scrub but stop at big roof.
Protection
bolts open shuts
Photos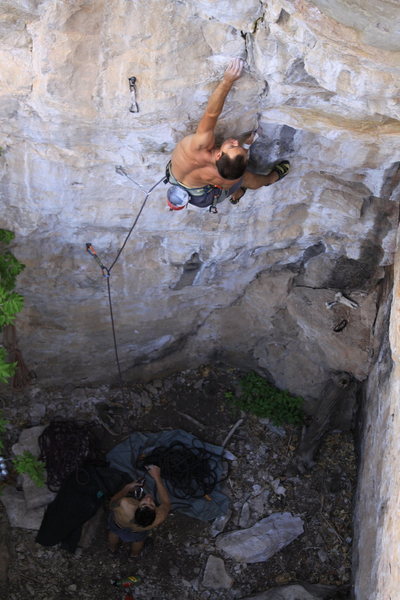 Caleb on Hung Fu