Faults of the Father
V1-2, Boulder, 10 ft (3 m),
Avg: 3 from 1 vote
FA: unknown
S Dakota > Rapid City Area > Bone Collector > Low Side > Cracked-Out Boulder
Description
Sit-start on the left side of face. Move up the crack and use crimp to traverse right. Top out same as Diversions of the Son. Somewhat unique problem.
Location
Right of the crack on Cracked-Out
Protection
pad
Photos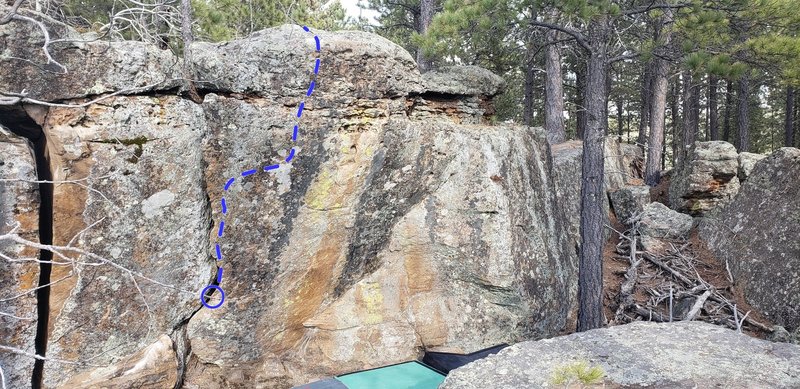 Sit start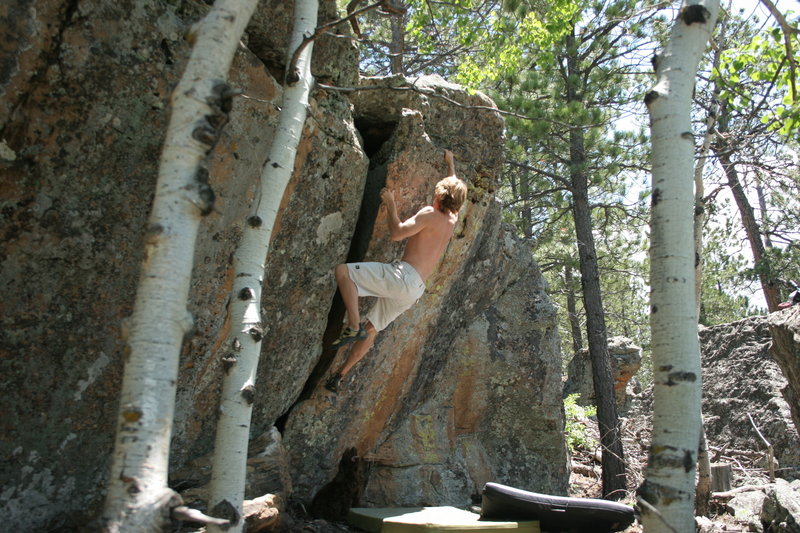 Faults of the Father