Sky Hook
5.8, Trad, 60 ft (18 m),
Avg: 2.5 from 8 votes
FA: unknown
Tennessee > Obed & Clear Creek > S Clear Creek > Balcony
Description
Jam, stem and grope your way up the fat crack/corner toward the precarious-looking diving-board chockstone up high. Claw your way on top of the chocktsone (don't worry, it's solid), then up the crack a bit more before venturing out left on the left face toward anchors below the roof.
Location
Look for a right-facing corner with an offwidth crack leading to a large roof up high. Just left of the popular sport climb Double Feature.
Protection
You can get away with just a standard rack, but bringing a couple of big pieces (#4 & #5 Camalot C4) might make you feel a whole lot better. Cold shut anchors on the left face below the roof.
Photos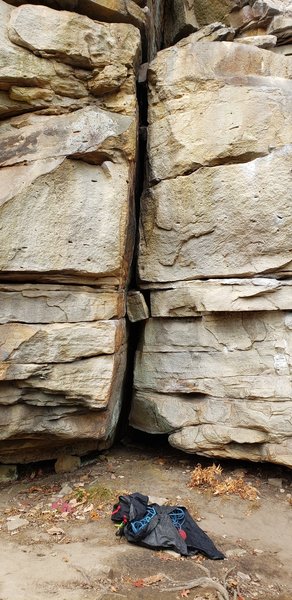 Base of Sky Hook crack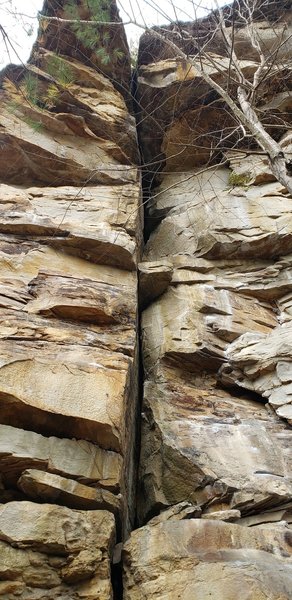 Looking up Sky Hook