Pride of St. Martin
V-easy, Boulder, 15 ft (5 m),
Avg: 1.5 from 2 votes
FA: unknown
International > N America > St Maarten/St M… > Orient Bay Boulders
Description
Do a sit-start for the full monty. Try to find a hard way up.
Location
East face of southern boulder.
Protection
None.
Photos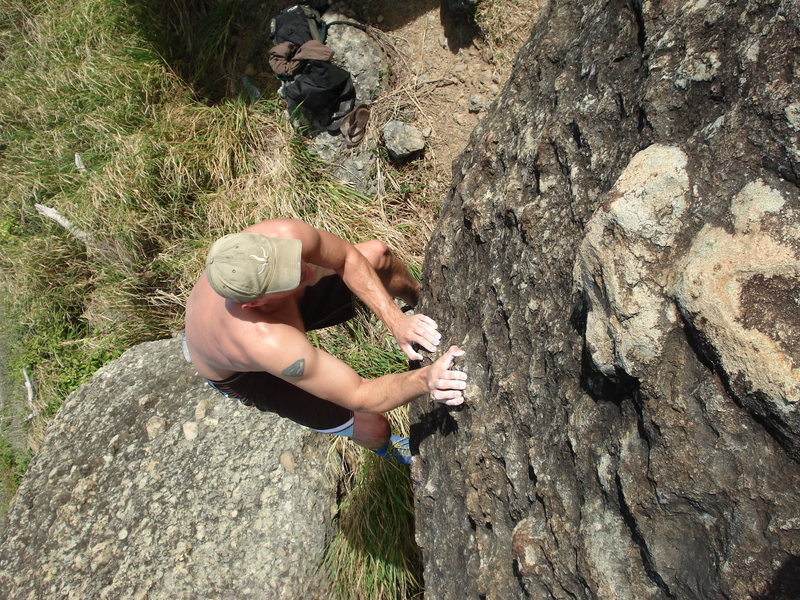 Pride of St. Martin.