Unknown
5.9, Sport, 50 ft (15 m),
Avg: 2.5 from 46 votes
FA: unknown
New Mexico > Socorro Area > Box Climbing Areas > Northern Box areas > Hueco Wall
Description
A steep bouldery start that can be tough for a 5.9 climber begins the climb. Above, it's never tougher than 5.8 jughauling.
Location
The left most route on Hueco Wall (the wall right of
Dirt Wall
). Starts left of a big bush.
Protection
5 bolts to a 2-bolt anchor.
Photos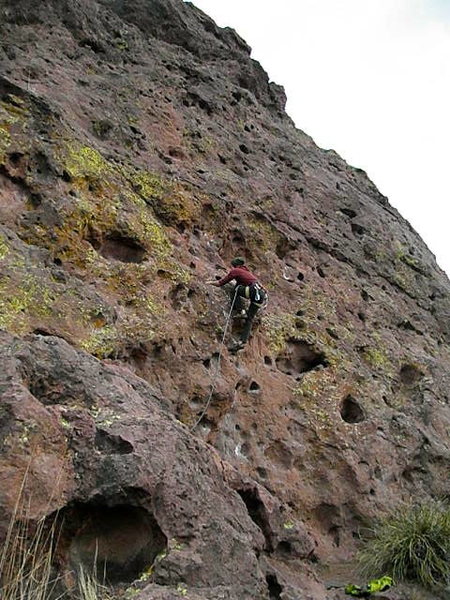 Unknown at Hueco Wall