Queen's View- Standard Route
5.8 A2- PG13, Trad, Aid, 120 ft (36 m), 2 pitches, Grade II,
Avg: 2 from 1 vote
FA: Wilson Goodrich, Mike Baker, March 14, 1999
Utah > Southeast Utah > 191 South > Joe Wilson Canyon
Access Issue:
RAIN, WET ROCK and RAPTOR CLOSURES: The sandstone around Moab is fragile and is very easily damaged when it is wet. Also please ask and be aware of Raptor Closures in areas such as CAT WALL and RESERVOIR WALL in Indian Creek
Details
WET ROCK: Holds rip off and climbs have been and will continue to be permanently damaged due to climbers not respecting this phenomenon. After a heavy storm the rock will remain wet, sometimes for several days. PLEASE DO NOT CLIMB IN MOAB during or after rain.
Indian Creek 2019 info: or the
link
blm.gov/press-release/annou…
.
RAPTOR CLOSURES: please be aware of seasonal raptor closures at the Cat Wall and Reservoir Wall. They occur annually from March 31st until August 31st. *Due to the federal hiring freeze in agencies such as the BLM of Monticello, no official closure for 2017 has been issued and the laws which have been put in place in previous years are not being enforced. Please, for the sake of fragile desert ecology, DO NOT CLIMB at stated walls. These raptors return to the same nesting sites every year to raise their nestlings.
Description
This starts on the side away from Tranquility Tower, the east face. It begins up the left side of a slab.

Pitch 1- Climb up past a pin, then to a large ledge with fixed pins. Don't expect much gear on this pitch,. but it is rather easy.

Pitch 2- begin up pins to an incipient seam. We nailed, and later constructively scarred two baby angles placement on this pitch. With the use of small offset micronuts this should go clean. Or with a big stick clip this could easily go clean. Exit onto sandy slabs and an anchor on the summit.

Descent- Rappel the route with double 60 meter ropes.
Location
Walk past Feeding the Rat on Tranquility and directly towards Queen's View. The route starts on the opposite side.
Protection
GO BIG and go clean- 4+ draws, and a single set of cams from blue alien to #2 camalot. 1 set stoppers, offset brassies would be best.
Photos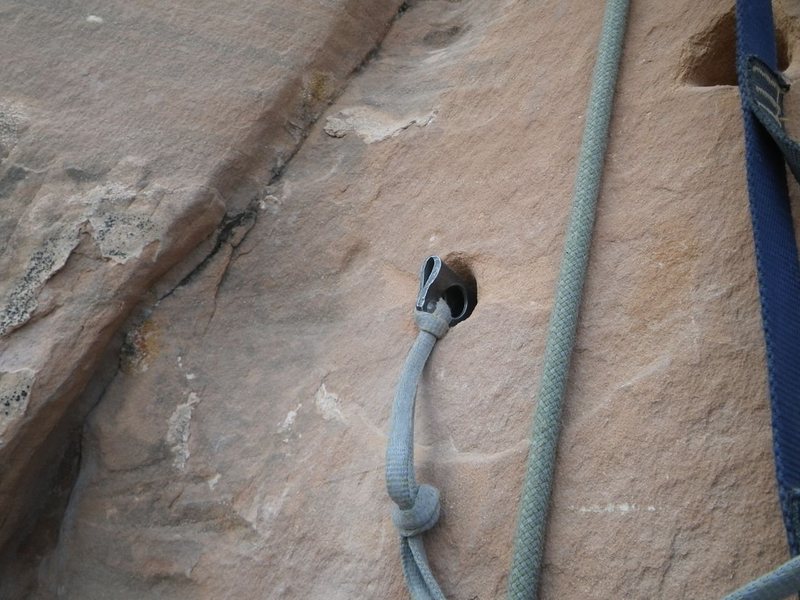 Jeff's hand placed sawed off pin placement on pitch 2. Like throwing a hotdog down a hallway.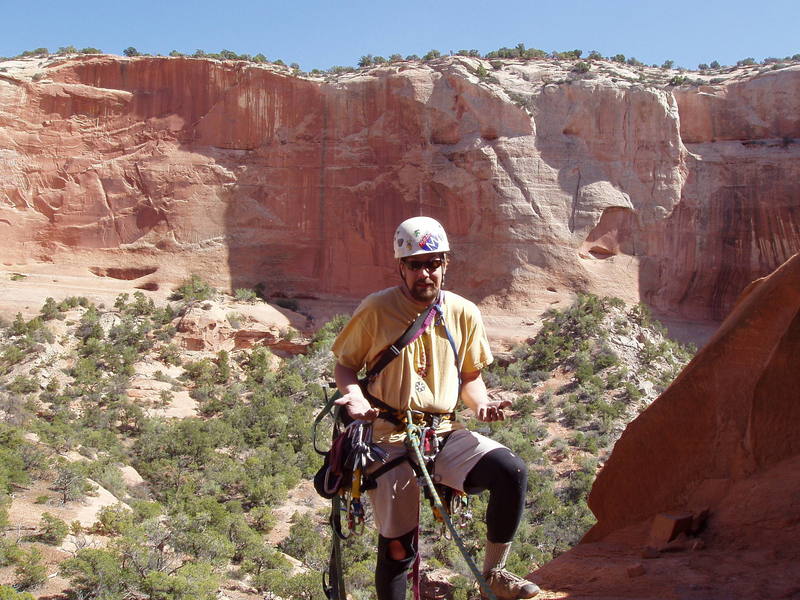 Brad wondering were I supposed to get gear on pitch 1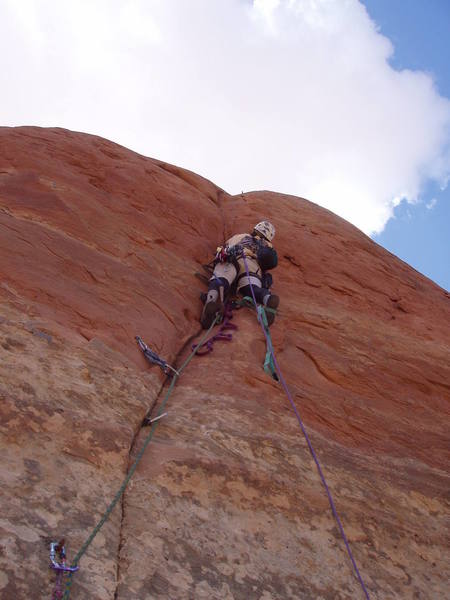 Brad on pitch 2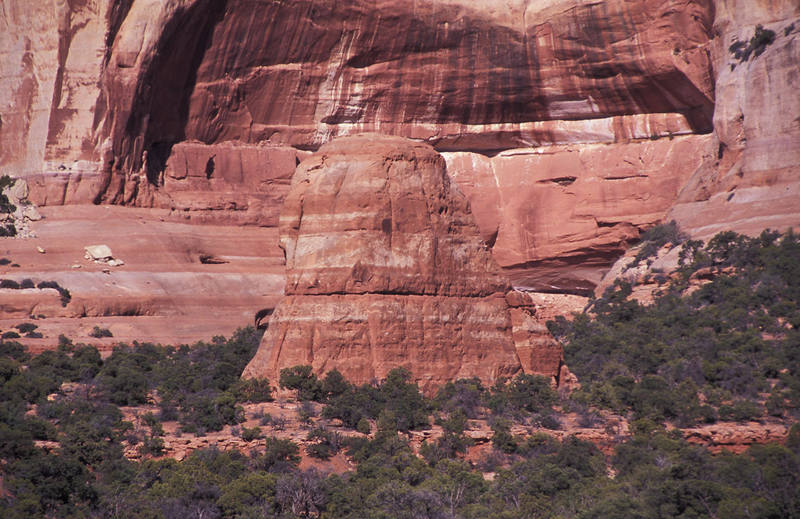 Queens View.