Manson Family Reunion
5.12c, Sport, 60 ft (18 m),
Avg: 3.9 from 17 votes
FA: S. Mrazek
Oregon > Portland & The… > Broughton Bluff > (5) Bat Wall
Description
A very quality climb that makes for a great link up with either Dracula or Bad Omen. The crux is big and powerful, but all in all the route stays consistent. It stays cleaner than many of the other routes on the Bat Wall too.
Location
Located on the Bat Wall, just above Dracula and Bad Omen.
Protection
Sport route that is protected very well.
Photos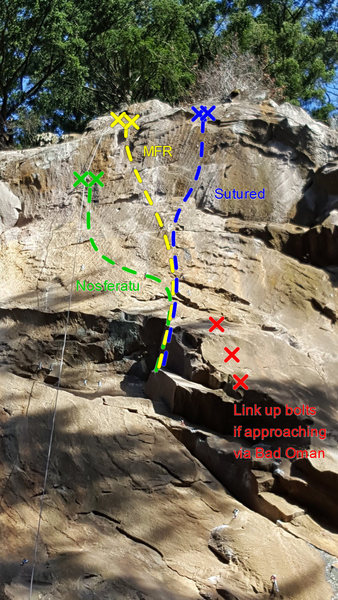 Upper Bat Wall Topo