Dismembered
5.10a, Sport, 30 ft (9 m),
Avg: 2.2 from 41 votes
FA: Jack Marshall, Sam Owings
California > High Desert > Apple Valley Area > Horsemen's Center > Cemetery > Pillar of Hope
Description
Climb vertical edges up to a bulge at the 2nd bolt (crux) which is quickly passed on good holds, rest if needed on the vertical face and then punch it up the overhanging finish on mostly incut jugs.

Short but fun and although rated 5.10b/c in the guidebook seems easier than the route just to the left which is rated easier.
Location
Protection
4 bolts, chain anchors (shares the last bolt and anchors with
Rise and Devour
).
Photos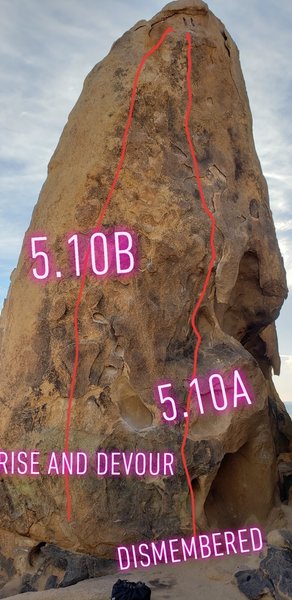 climb smart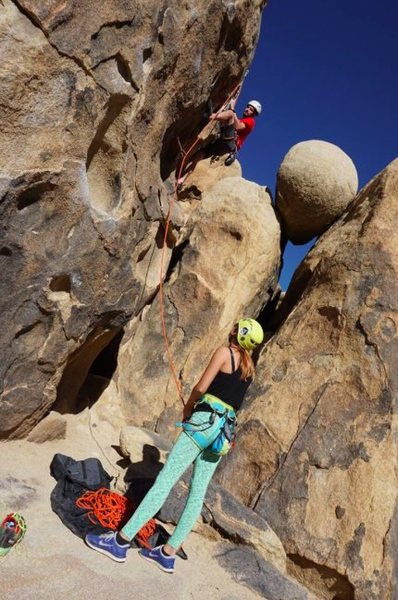 Dismemberment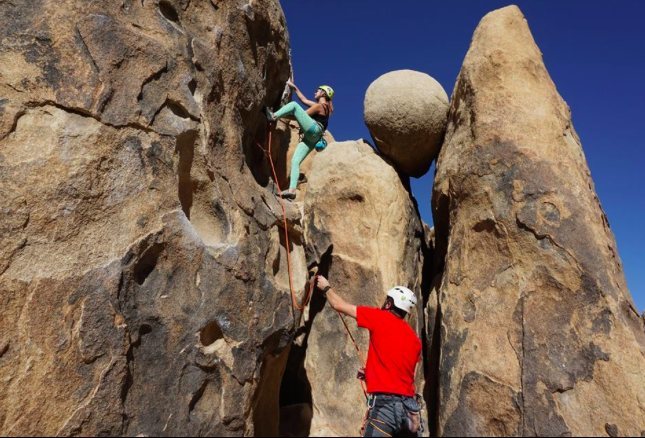 Dismemberment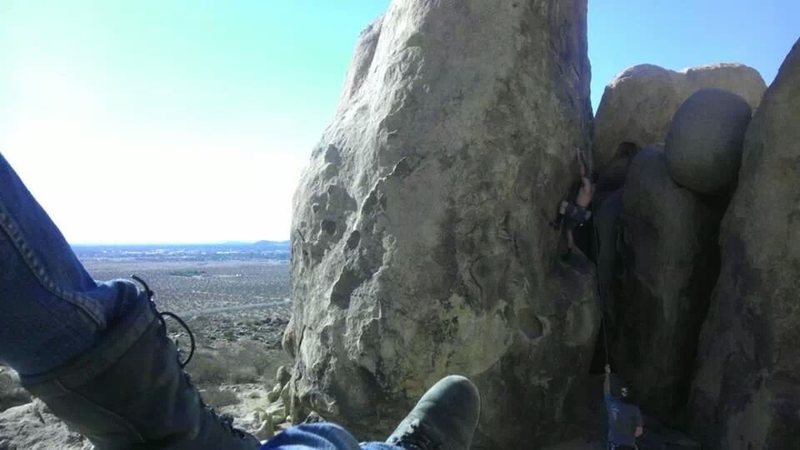 At the crux