Headstone Traverse
V2, Boulder, 15 ft (5 m),
Avg: 3.2 from 5 votes
FA: unknown
Wisconsin > Northern Highlands > Rib Mountain > Headstone Area
Access Issue:
Bouldering reopened 2013
Details
No rope climbing is allowed in the park.

As always, keep a low profile while bouldering and respect the other rules and park users.
Description
Start sitting on ledge under Headstone boulder. Begin with crimps in crack and throw for the lip. Traverse lip up and left to top out.
Location
South east side of Headstone boulder.
Protection
Pads and spotters
Photos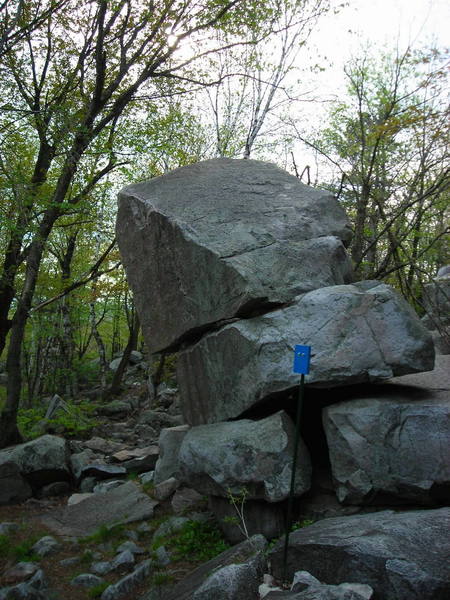 the headstone