Path of Least Resistance
V3, Boulder, 12 ft (4 m),
Avg: 1.5 from 2 votes
FA: Seth?
Wisconsin > Northern Highlands > Rib Mountain > Headstone Area
Access Issue:
Bouldering reopened 2013
Details
No rope climbing is allowed in the park.

As always, keep a low profile while bouldering and respect the other rules and park users.
Description
Start left of dough arete. Climb up other arete on boulder not using the large crack on left. A contrived but fun problem
Location
Left face of boulder with the dough arete
Protection
Pads
Photos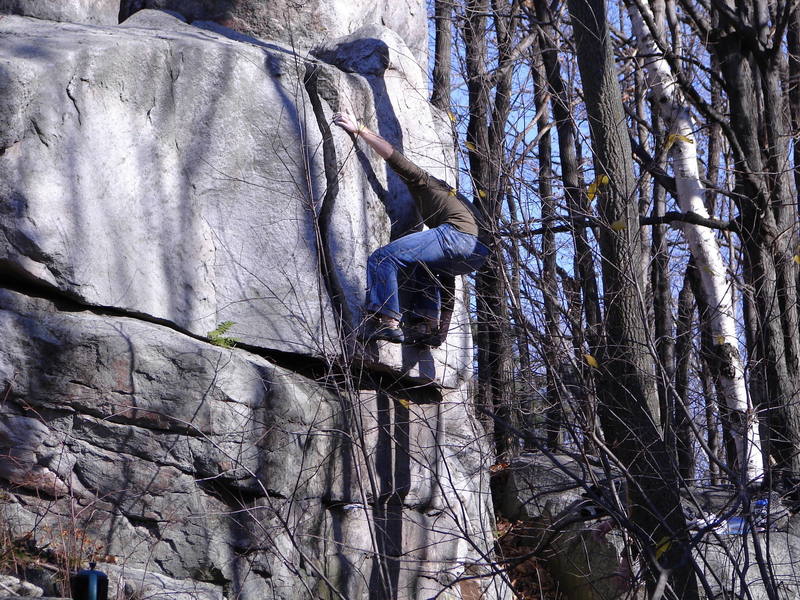 Josh on Path.