Spire Route
5.5, Trad, 40 ft (12 m),
Avg: 2 from 6 votes
FA: unknown
California > Joshua Tree NP > Wonderland of R… > Wonderland North > Middle Kingdom > Techulator
Description
Scramble up easy rock with minimal pro to a ledge and then contiue up the face past a bolt to anchors on top.
Location
Protection
bolt, 2 bolt anchor/rap (all 3/8")
Photos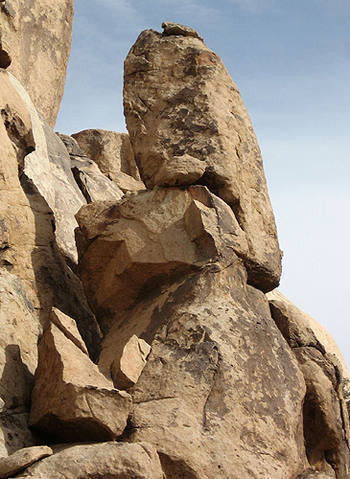 Spire. Photo by Blitzo.