Shagging the Doctor
5.10, Trad, 350 ft (106 m), 4 pitches, Grade II,
Avg: 2 from 5 votes
FA: Bloom/Cosentino
Arizona > Northern Arizona > Sedona Area > W Sedona > Coffeepot Rock… > Summit Block Rock
Description
This is an OK route with a spectacular summit.
4 pitches
Double rope rapel

P1- Located 2 crack systems to the right of Dr. Rubo's, climb up to a small belay ledge with bolt. Crux is just below the ledge. 5.10 but awkward.

P2- Climb up adn left under roof. Fixed black #4.5 in crack around the roof. Bolt at belay.

P3- Climb up to the base of the block. Belay at tree.

P4- This is the last pitch of Dr. Rubo's. Scramble to the north side of the block, and step up. Bolts at top.

Descent- double 60m rapel off bolts to saddle.
Protection
Standard rack
3...1"-3"
2...3"-4"
Fixed cam on Pitch 2
Rap chains at top.
Location
Park at the end of Soldier's Pass road, and hike to Summit Block Rock, West of Coffee Pot Rock
Photos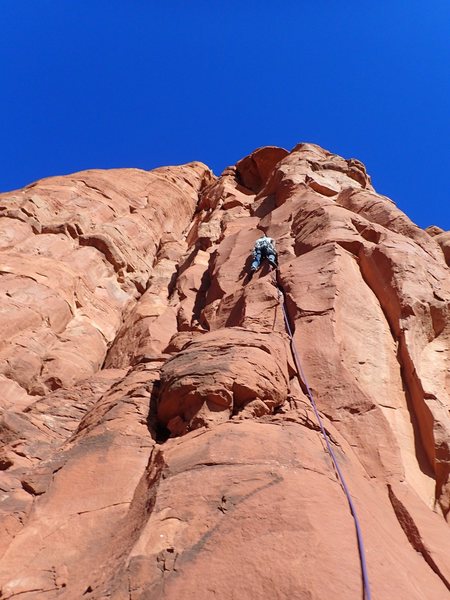 Bill on first Pitch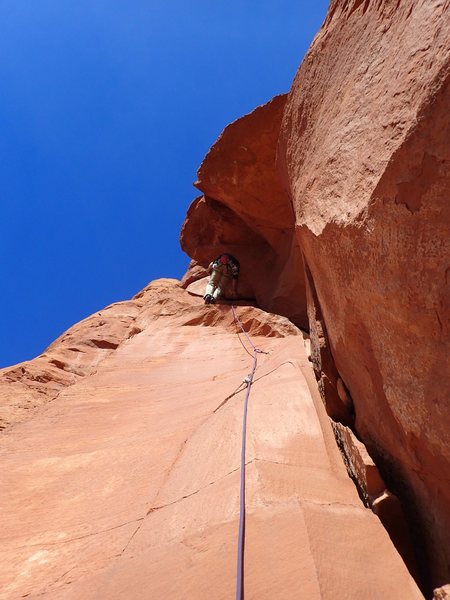 Pitch 2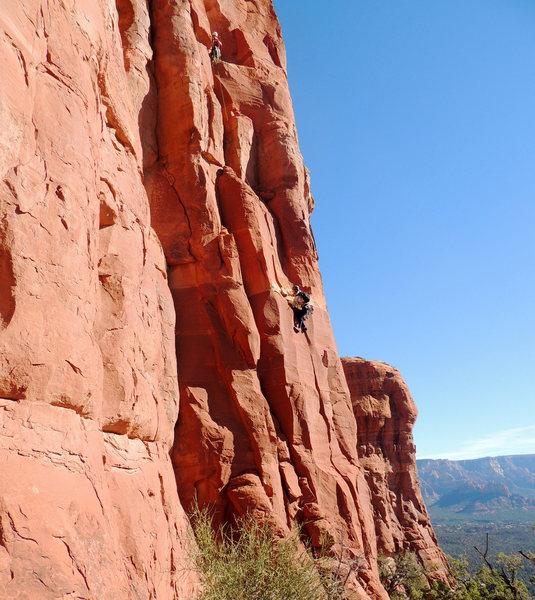 Following P1