Roofs
5.9, Trad, TR,
Avg: 3 from 7 votes
FA: unknown
Minnesota > Blue Mounds SP… > Prairie Walls Area > 9. Chimney Buttress
Description
Roofs goes up a broken crack system to an overhang (crux) and left facing corner. The crack stays wet longer than almost any other route at Blue Mounds. This route is a testy lead for the grade.
Location
Starts in the crack about 15 feet right of Chimney Buttress's left edge.
Protection
Protectable (when dry) with nuts, small to medium cams, and probably hexes; otherwise use a standard Blue Mounds toprope (long slings helpful).
Photos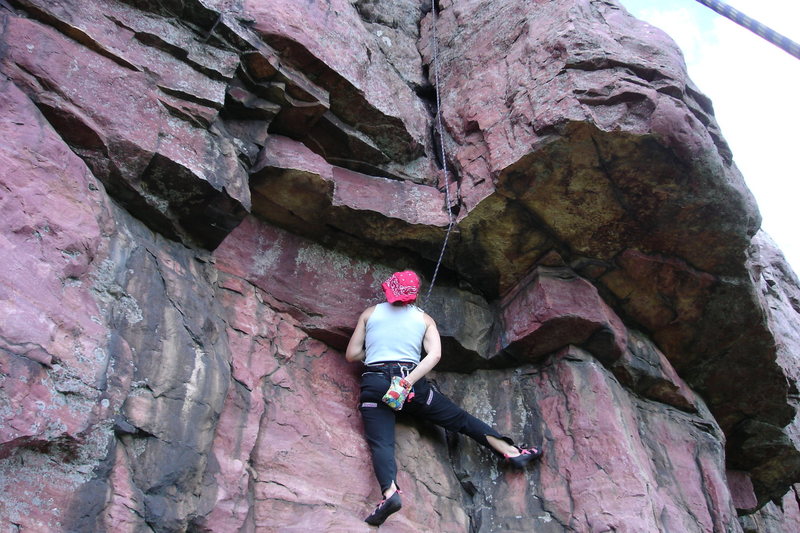 Robin Bickford