I Accuse My Parents
5.10a/b, Sport, 50 ft (15 m),
Avg: 2.5 from 11 votes
FA: Houston, Edwards (1993)
California > Central Coast > Conejo Mountain > Mystery Science Theater
Access Issue:
Open, with restrictions
Details
The original trailhead was closed after someone was electrocuted themselves while playing on the powerlines. Access to the cliff is now gained by parking in a nearby park and hiking through a trailer park. As yet there have been no known incidents as climbers hike through the trailer park however, please be respectful of residents and low key at all times. Please observe any posted no-trespassing signs if they show up.
Description
Slightly overhanging face climbing up the center of the formation. Sequential & fun!
Protection
3 bolts (just enough to call it a sport route). 2 bolt anchor with chains.
Photos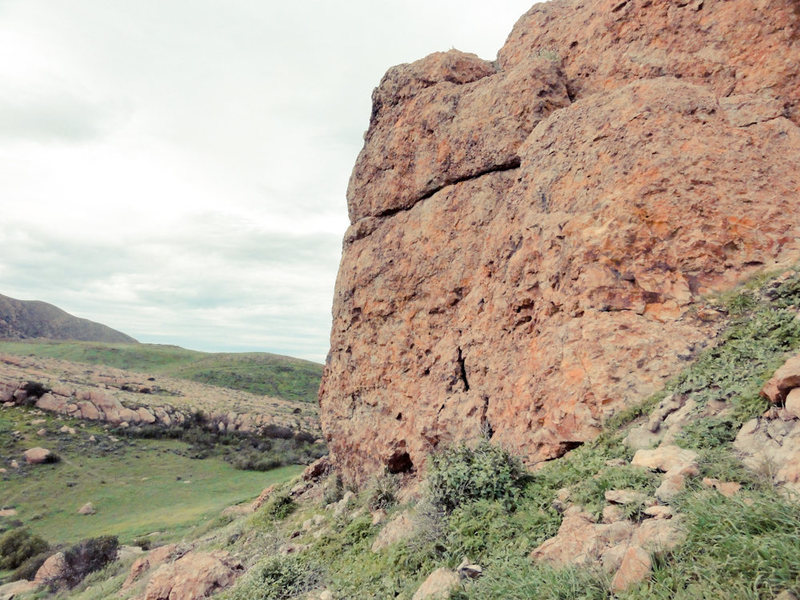 Tens Wall