Mogenhead
5.8, Sport, 55 ft (17 m),
Avg: 1.7 from 51 votes
FA: unknown
Arizona > Southern Arizona > Mt Lemmon (Sant… > Mt Lemmon (Cata… > 6 - Mid-Mountain > Ridgeline
Access Issue:
Fire Closure
Details
The Forest Service as closed all areas in Mount Lemmon until November 1, 2020 because of recent forest fire activity. Climbing is not permitted at this time.
Description
Crux up high near anchors, long runout on easy ground between 2nd and 3rd bolts with definite ground fall potential.
Location
2nd route from right on main wall.
Protection
Bolts & chains.
Photos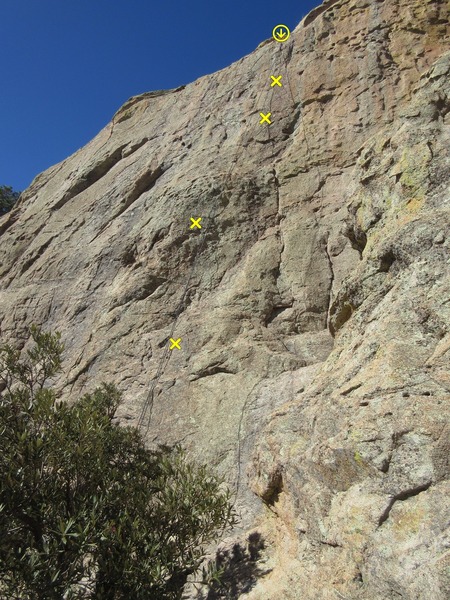 Route with bolts marked.