Left Bulge
V5, Boulder, 10 ft (3 m),
Avg: 2 from 7 votes
FA: unknown
Colorado > Boulder > Flagstaff > Rear-End Rock
Description

Jump or cheat stone / pad start with right hand on the good crimp and left hand at the the lip. Then without using the crack, muckle or mantle over.
Protection
Perfect landing under a small venture, but a pad is nice.
Photos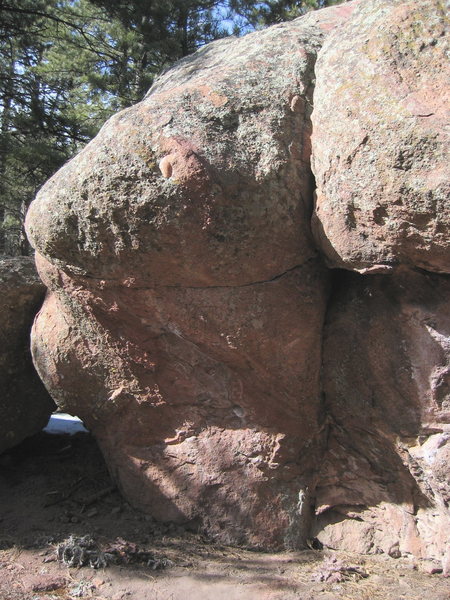 South Bulge