Johnny and Hodgey
V5, Boulder,
Avg: 3.2 from 5 votes
FA: [Scott]
Colorado > Ft Collins > Poudre Canyon > W of Rustic > 420s > Johnny & Hodgey Boulder
Access Issue:
The Kingpin Boulder is closed to climbing
Details
Access Issue:
Closure: July 21, 2021 until July 28th
Details
Description
This is on the first boulder on your left as you walk over the stream. It looks kinda like a tooth. Climb the left arete at V5 and the right arete at V0+ ***.
Protection
New shoes.
Photos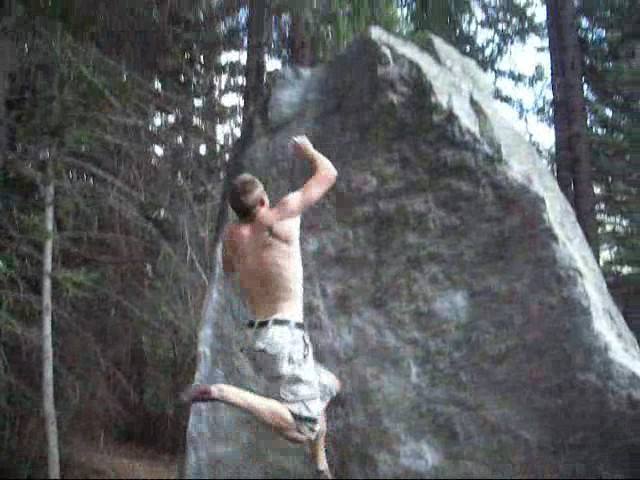 The "running jump" beta.