Hot Potato
5.9+, Sport, 70 ft (21 m),
Avg: 2.2 from 118 votes
FA: unknown
Colorado > Rifle > Rifle Mtn Park > Ice Cave Walls > Middle Ice Caves (Pot…
Description
15 feet to the right of
Spuds in Space
. It starts at the top of the hill. Excellent route that requires some good footwork. Challenging for a 5.9 leader (me) but not overly so. A little polished but not as much as
Spuds
. The crux comes about 1/2 way up working on some crimpy holds while above your last bolt.
Protection
8 bolts to a 2 bolt anchor.
Photos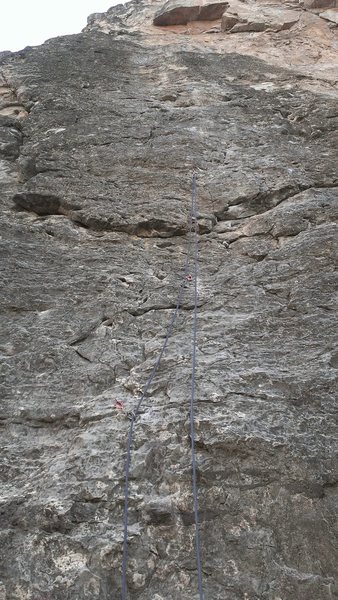 Hot Potato.