Chiba Chiba
Avg: 2.5 from 19 votes
Your Difficulty Rating:
-none-
Change
Description
Climb the face right of "
First Strike
" to an arete, then over the roof right of a prow to join the ""
First Strike
" at the last bolt. Climbing directly to the first bolt can be sketchy, but it is easy to pre-clip by coming in from the left. This is shown as "
A Sheep in Wolf's Clothing
(5.12a)" in William Prehm's photo topo.
Protection
Photos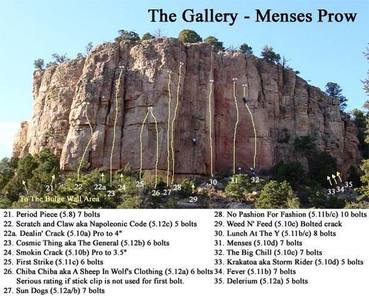 untitled
2