South Face Direct
5.10c, Sport,
Avg: 2.5 from 35 votes
FA: Russ Johnson, John DeLong, 1982.
Colorado > S Platte > Elevenmile Canyon > Elevenmile Dome
Access Issue:
Seasonal Raptor Closures January 1- July 31st
Details
Description
This is a great, balancy route up the fine granite. Watch that first clip - the moves aren't too easy getting to it....

A second pitch continues above the first set of bolts, but it is not often done, it seems.
Protection
About 5-6 draws and a few extra for the anchor.
Photos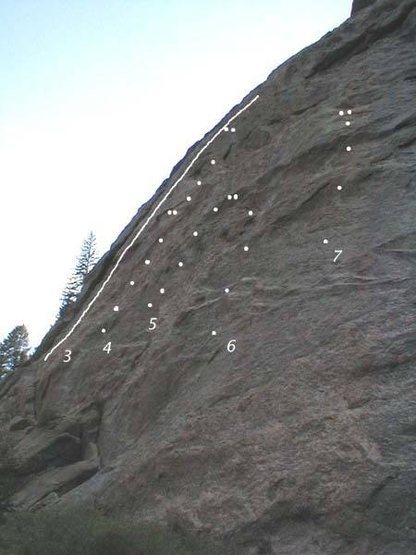 untitled