Hessie Chimney
WI4 M5, Trad, Mixed, Ice, 2 pitches, Grade II,
Avg: 3.4 from 33 votes
FA: unknown
Colorado > CO Ice & Mixed > Eldora > Hessie
Description
I've done this route three times and enjoyed it every time.

The first pitch is normally about half rock and half ice, though this year I got exactly two ice sticks on the entire pitch. The first half is well-protected chimney climbing, one foot on rock, one on ice. At a ledge halfway up, step left to place small wire pro as high as you can reach, then step back right to the crux, a reach high to good ice (hopefully), with poor feet. This section has ledge-fall potential if, like this year, the ice is thin or poorly bonded. In good years, you quickly reach solid ice and the wire to the left is sufficient pro. Carry on up more chimney climbing, in thin years like this, or good ice when it's fat. Easier climbing leads to a big tree ledge on the left at about 175 feet, or a stance lower on the right if you have short ropes.

Two options for pitch two; I've only done the left. Move the belay up left to the base of an obvious iced-up corner system. Easier-than-it-looks rock climbing and thin ice to the top. Seemed about the same difficulty as the first pitch. The right-hand variation is steeper, supposedly harder and forms more rarely. In three visits, I've never seen it formed properly. Great climbing -- mostly very well protected, and hard enough to be interesting but easy enough to be accessible to us mortals.

Conditions vary a lot on this one -- I'd say anything from M4 to M5+. Right-hand is supposed to be M6.
Protection
Bring a full set of wires, cams from finger to hand size, a small selection of pins, and a few short ice screws. Two ropes for rappels.
Photos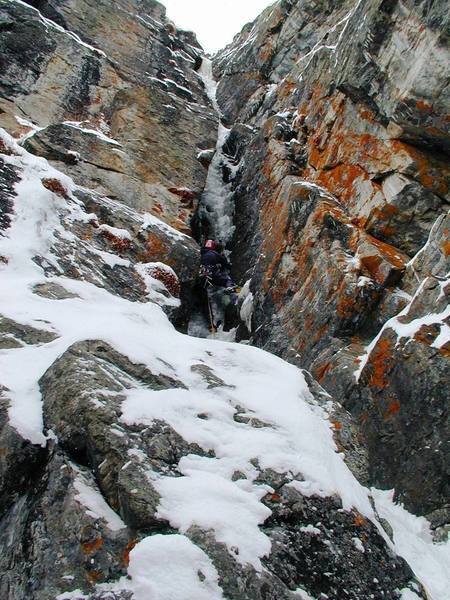 Todd moving into the guts of the first pitch.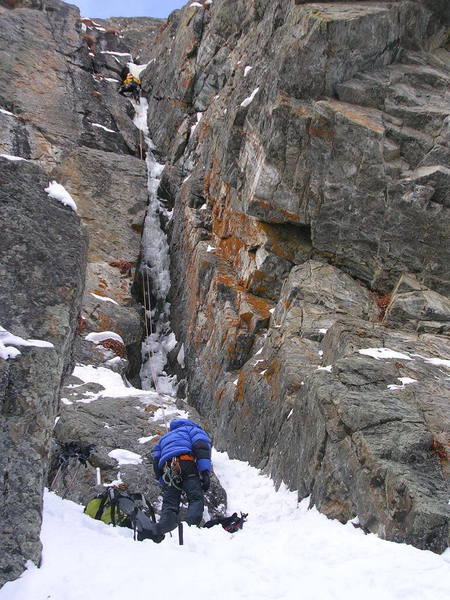 Dick Stone. First come, first serve.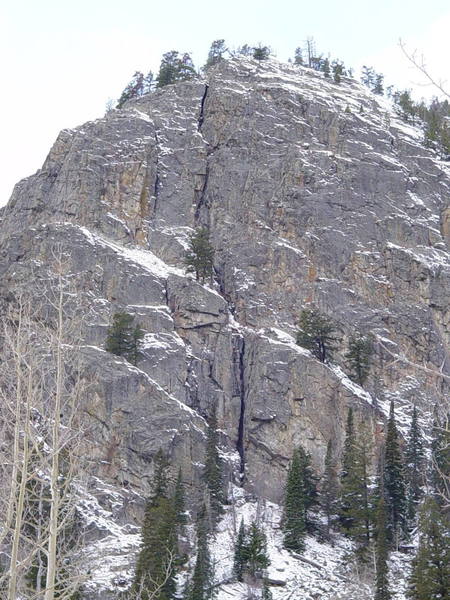 A shot of the iceless chimney from the road to 4th of July trailhead.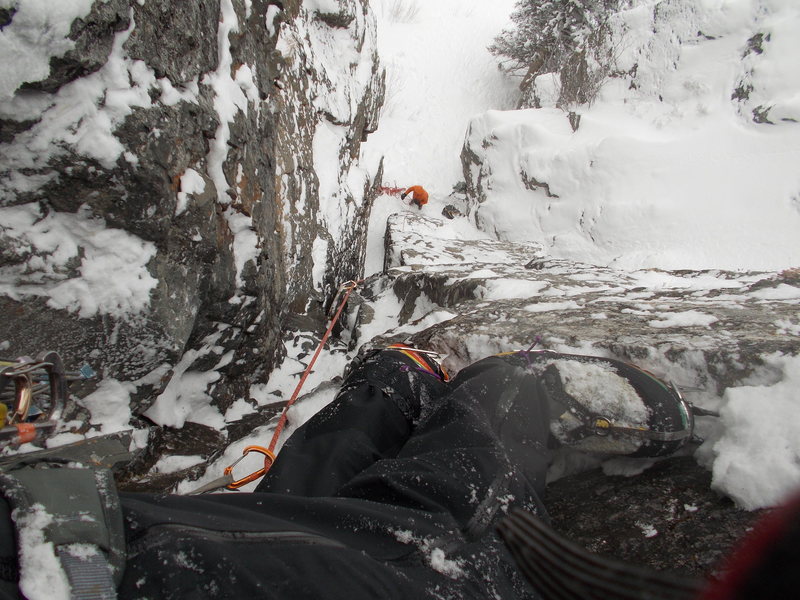 Looking down the first pitch, March 24th, 2013, not a bit of ice.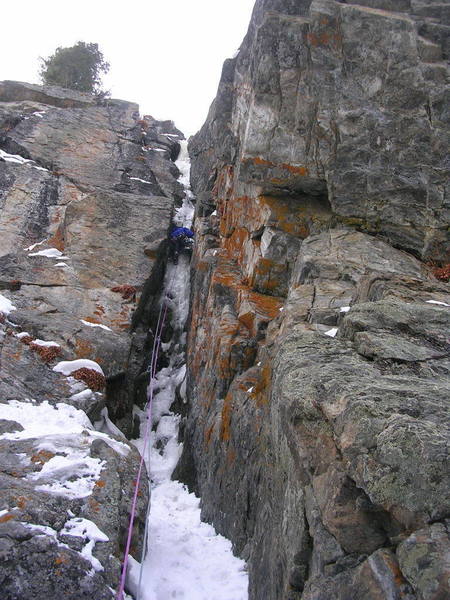 Less ice, more filling.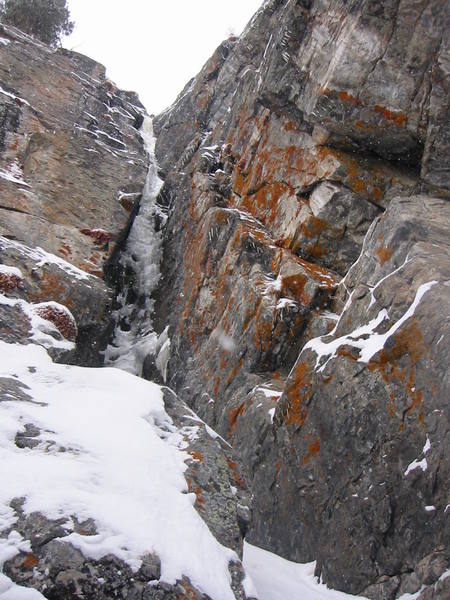 Conditions on 1st pitch as of 1/26/06. Cold, snowy, windy conditions.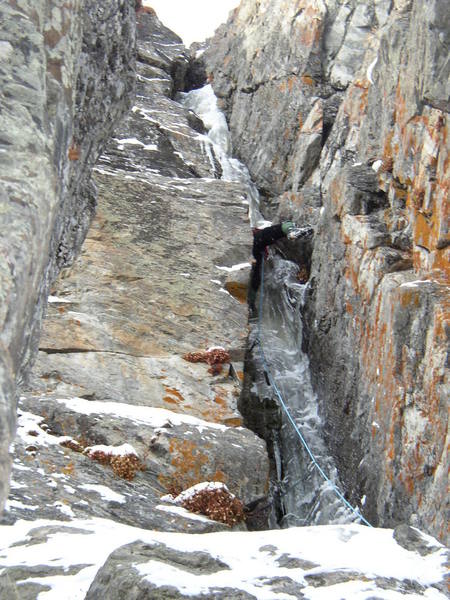 Edward Corder, JOEY T, workn in to the crux of the first pitch.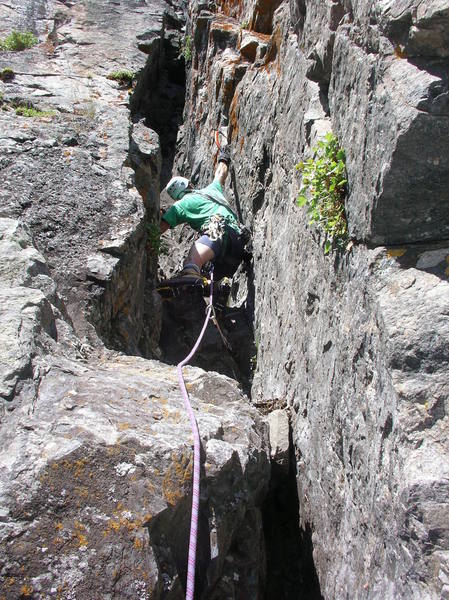 Hessie Chimney in lean conditions, 7/21/06. My friend Chris and I were looking to sharpen our drytooling skills, but we didn't want to scratch up any rock routes, so we climbed this route. As too…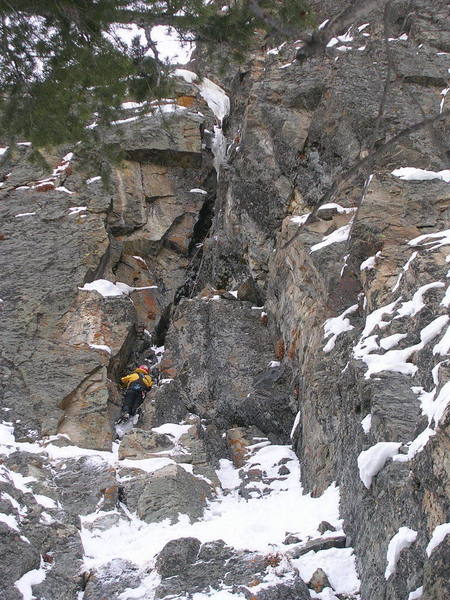 Dick Stone. P2, right finish.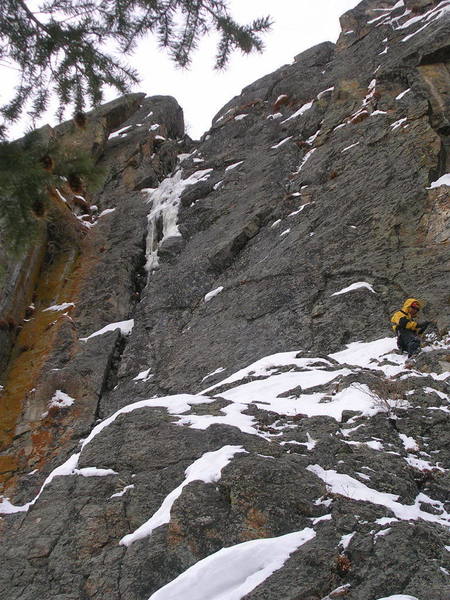 P2, left finish.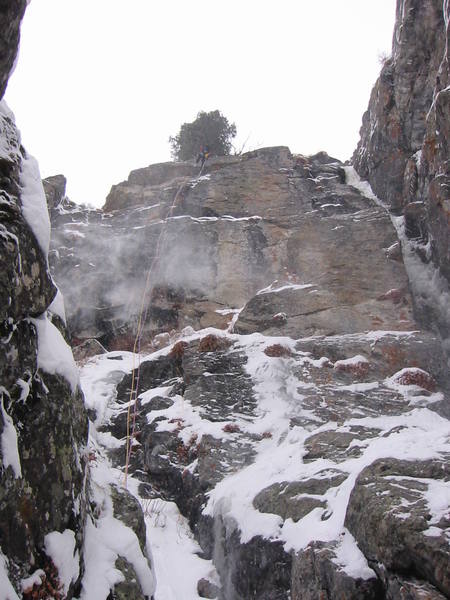 Paul Crowder rapping off the trees above the first pitch. Helps put things in perspective.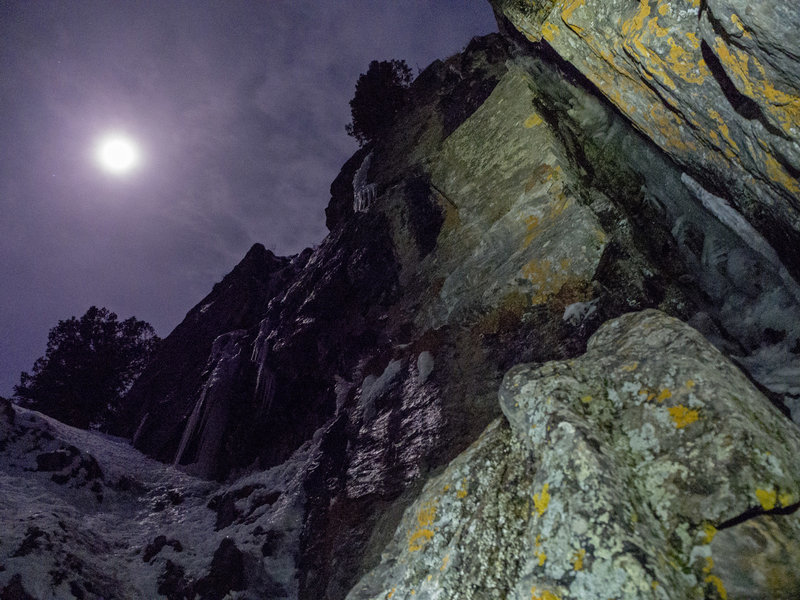 Hessie Chimney under moonlight, April 14, 2019. Looked great but was delaminated and gushing water like a faucet.