Rabbits Feat
5.9-, Sport, 100 ft (30 m),
Avg: 2 from 48 votes
FA: Gorden Washburn
Arizona > Southern Arizona > Cochise Stronghold > W Stronghold > Isle of You > Trad Rock
Description
Farthest climb to the right. Belay from ledge to left of climb with a 60M rope. Well protected climb with good moves that gets harder as you climb higher. Crux is just below the top bolt. Named for the mangled rabbits foot found on the climb by Ben Burnam while he bolted the climb.
Protection
10 bolts - chain anchors
Photos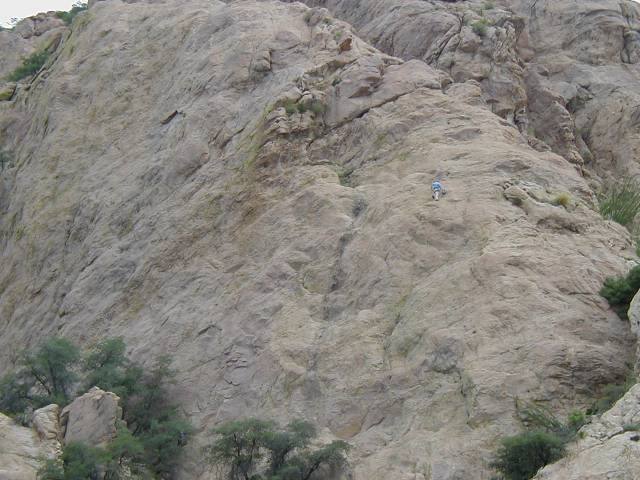 Ben on Rabbit's Feat.