Harlot's Slot / Pete's 5:12b
5.10d, Sport, 40 ft (12 m),
Avg: 3 from 16 votes
FA: FTR Pete Gulyash and Ed Keefe, 1990.
California > Central Coast > San Luis Obispo > Bishop Peak > Wild, Wild Western Pi…
Description
Start around the corner from Gold Rush on a narrow belay ledge. There are three start variations the 11a is directly up the middle of the start boulder. Stemming to the left you can bring the grade down a couple of grades. Go to the right for a 10a start.

After the first bolt you can place a small cam or nut in the horizontal crack/ledge. Mantle up on this feature to make the second clip. Stay to the left of the next two bolts while climbing on interesting sloping ledges.
Protection
4 bolts plus optional tcu and a two bolt anchor with rap rings
Photos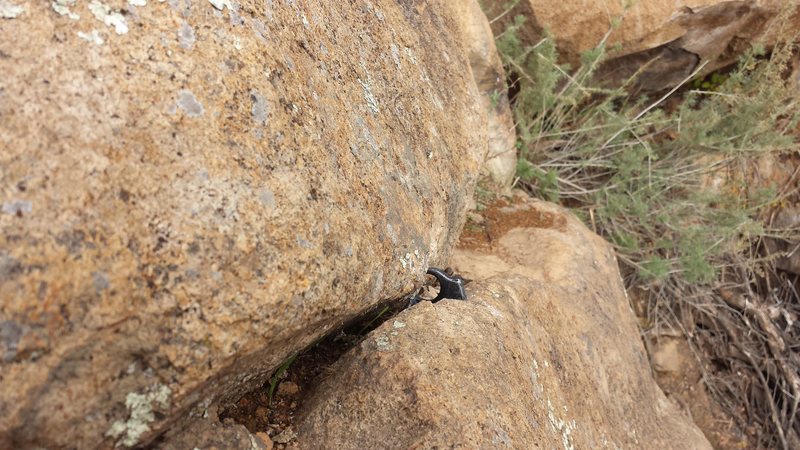 small pin at the belay