Crankcase
V3, Boulder, 11 ft (3 m),
Avg: 1.8 from 14 votes
FA: unknown
California > Joshua Tree NP > Joshua Tree Bou… > Hidden Valley C… > Manx/Asteroid B… > Manx Boulders C… > Manx Boulders > Manx Boulders - North…
Description
This short but engaging problem is on the far left side of the Manx Boulders just left of Grunge (V0), an obvious lieback flake, and about 30' left of Off Camber (V4).

A short section of liebacking gives way to a rounded top where one must make the most of slopers and dishes before pulling over the top. One star out of five.
Protection
pad
Photos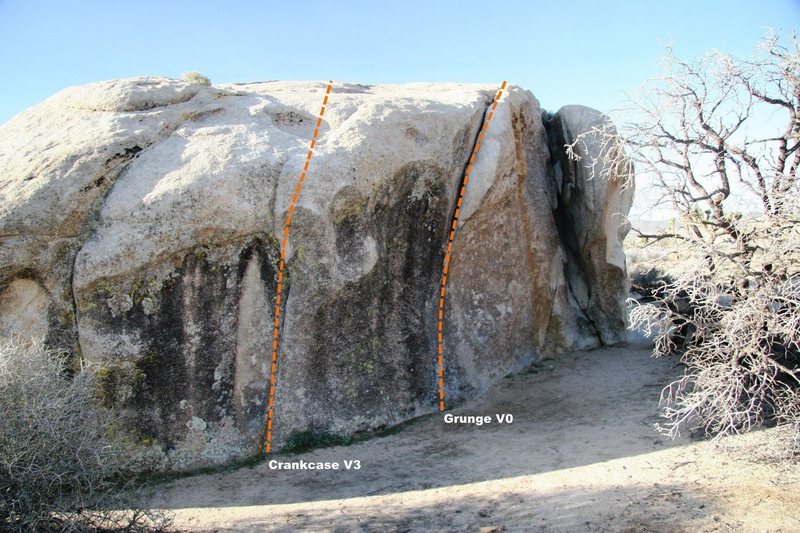 Crankcase Topo