Lead Fillings
5.9, Sport, 100 ft (30 m),
Avg: 3.4 from 66 votes
FA: unknown
S Dakota > Needles Of Rush… > Mt Rushmore Nat… > S Seas > Child's Molar
Access Issue:
Check NPS for Closures
Details
Description
Lead Fillings is one of my favorite routes at Rushmore. To reach the route, scramble up slabs at the base of Child's Molar towards the obvious large chimney. Then descend slightly left to a small stance with a bolted line above it.

Follow the bolts (several, well protected) curving up the left side of the formation to a fixed anchor. Lower off.
Protection
9 bolts, well protected
Photos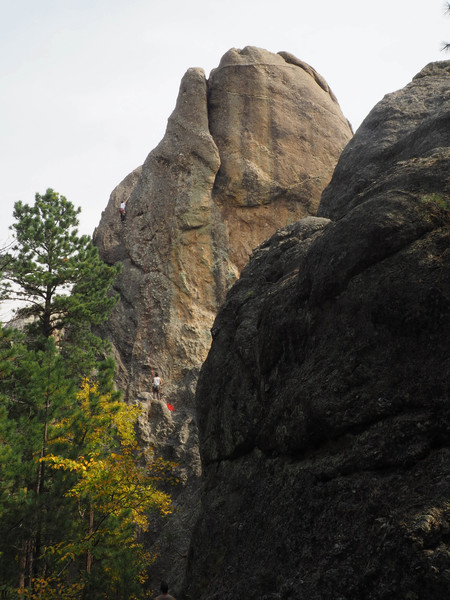 Lead Fillings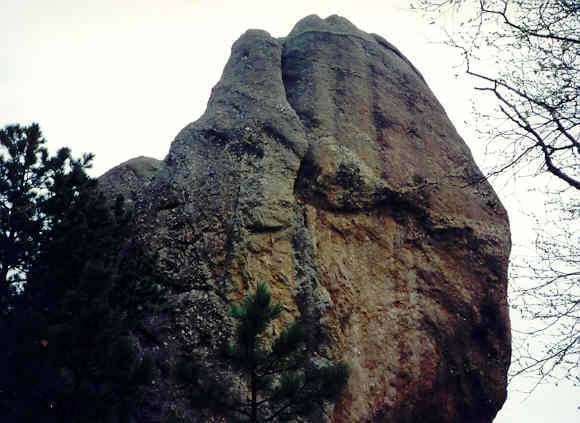 untitled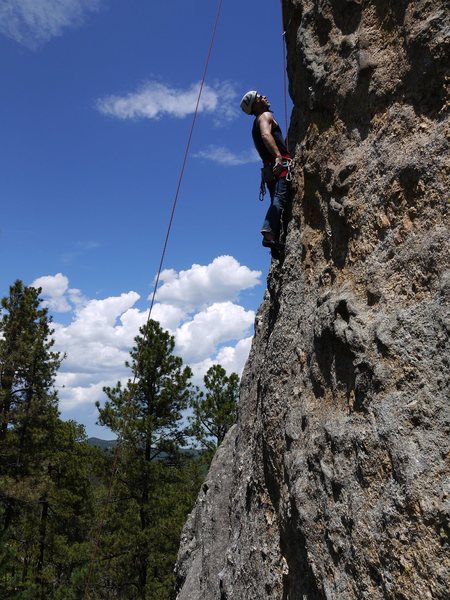 Satermo on lead fillings