The Chop Stick Wall
S Dakota > Rapid City Area > VC
Access Issue:
Road open May 15- Dec 15
Details
Description
The Chop Stix Wall is slightly hidden up canyon from Duck Wall. It only has a few routes, the main attraction is the horizontal roof crack that is Well Hung Fu
Getting There
Easiest way to find the wall is probably to hike to the Duck Wall, then basically follow the cliff line back until you see Well Hung Fu's horizontal roof crack. You can also cut left on the trail before Duck Wall and access that way but it's a bit difficult to describe with just text.
Routes from Left to Right
Photos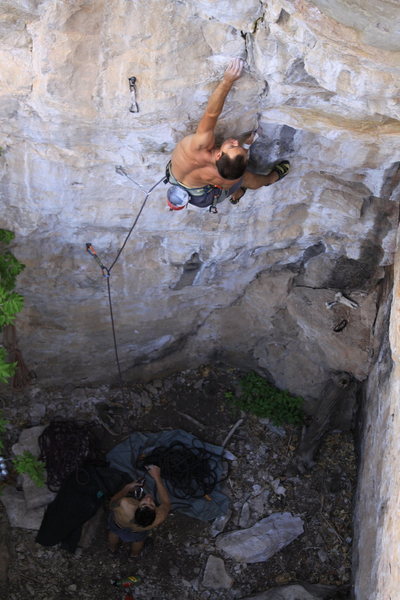 Caleb on Hung Fu