Botox Bloc
Vermont > 3. Southern Ver… > Bromley Forest > Shipyard
Access Issue:
Seasonal Raptor Closures for access issues: please review cragvt.org
Details
Description
A beautiful tan-colored chunk of rock to the left of the Bat Cave. There a couple of nice problems here.
Getting There
From the Barge, take a worn path around the right side and up past Carl's Flapper to the left. It will be the first large boulder you come to after about 75 feet. If you are at the Bat Cave, it is on your immediate left.
Routes from Left to Right
Photos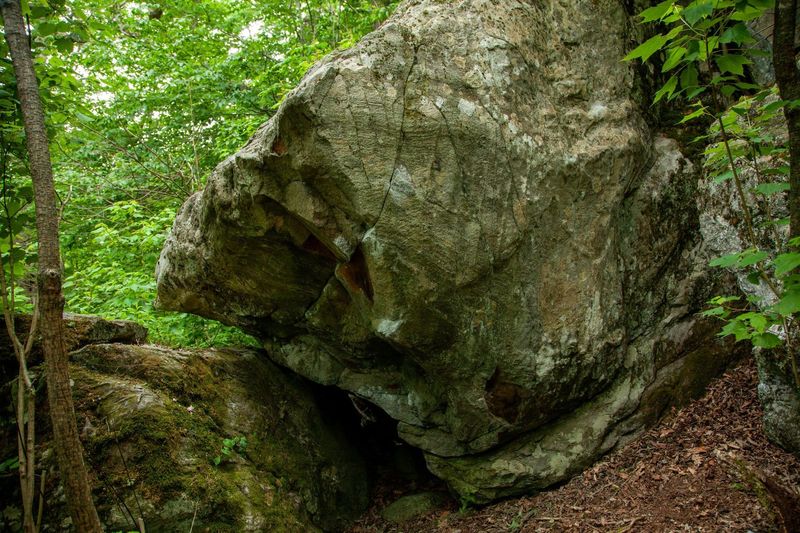 Botox Bloc