Almighty Boulder
Colorado > Grand Junction… > Unaweep Canyon > Nine Mile Hill > Mecca Boulder Area > Mecca Area
Description
Almighty is a massive boulder that lies in the east section of Mecca. The rock quality varies from choss to solid, and the landings are primarily good. Certainly room for variations on the north face and the southeast face is ripe (Lisenby mentioned that he previously climbed this one).
Getting There
From the green gate, head down hill, cross East Creek, make a right at the dirt track, follow it for a few minutes, then head right and the boulder will be visible. Reference the page map for its exact location.
Routes from Left to Right
Photos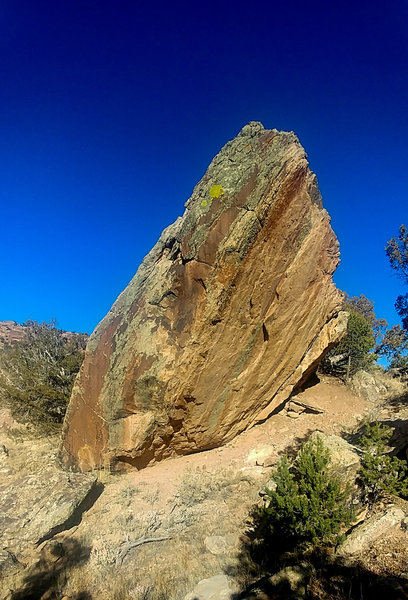 Almighty Boulder.