Trailside
International > Asia > India > Hyderabad & Tel… > Khajaguda Heritage Ro…
Description
Gets a lot of sun on the top of the hill, but access is super easy. A lot more foliage than Zone 2, but nice easy landings without as much crumbled rock underneath.
Getting There
From the parking, turn toward Momo and follow the faded path to the Shoe. the trail will pop up on your left. Follow the trail and boulders are scattered on the left side.
Photos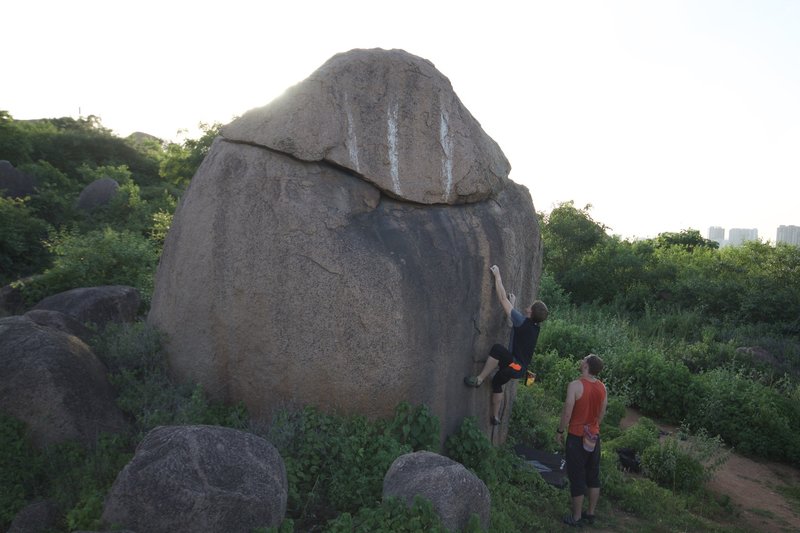 FA on Where is my Wife?