Sweet and Low Wall
Montana > Northwest Region > Little McGregor Massifs
Description
Sweet and Low Wall is a fantastic wall that's 1/4-mile long, has great rock ... and is 25 ft. tall at its apex ...
But, there's good news: That 25 ft.-high section of rock has a bolted route!
Getting There
Behind Camp Spot 77 at the north end of the campground there is an old, blocked (bouldered) road bed; follow this obvious road straight/north for about .4-mile until you come out of the trees and into the clear cut just past a marsh. Once in the clear cut, cut right, find a deer trail, and follow a decent trail to the base of the climb.
Routes from Left to Right
Photos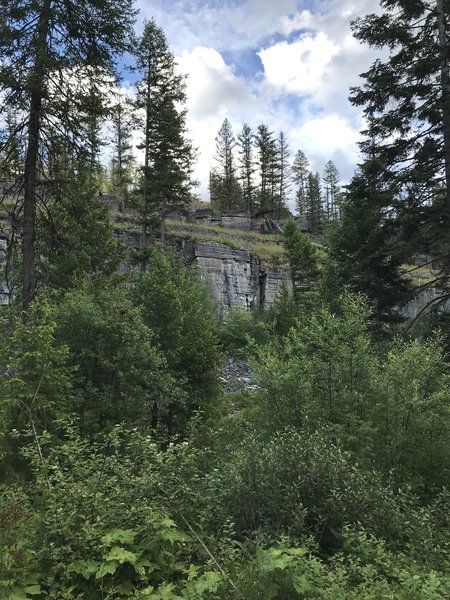 S.A.L.W.