Section 8
Missouri > EM: Robinson Bluff > 2: North, Climb… > K: N End Boulders
Description
Section 8 is a heavily pocketed roof section with numerous lines. This area doesn't have the best landing areas and is best utilized with ropes. As of Dec of 2019, cleaning is still required for the area to be used most effectively. Head to your right, while facing the rock, to find the Dystopia bouldering area or left to the Wave Wall which both have better landing areas. Notice the cedar trees, above the exposure, in the photos. Lots of shade during the summer.
Bouldering Problems are roughly 15 ft tall and provide a diversity from easy to difficult (range from V easy to V5).
Please provide feedback using your MP App. Star rating and rate difficulty feedback helps the next visitors use the app.
Getting There
Head down the Boulder Ridge Trail and then around the north end Den Area. Hike another bit along the exposed rock until you start to see cedar trees above the rock. See pics for orientation and area identification.
Routes from Left to Right
Photos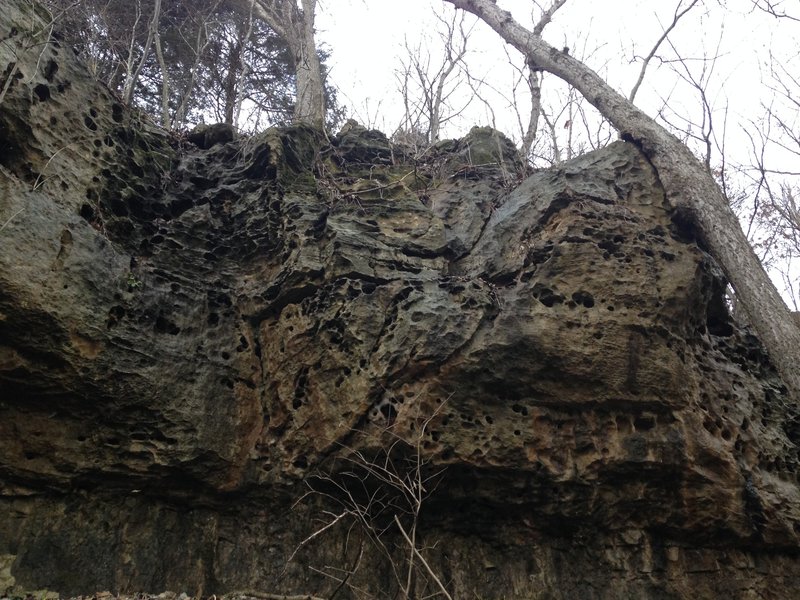 Section 8