Okapi Rock
Colorado > Grand Junction… > Unaweep Canyon > Nine Mile Hill > Pool of Plenty… > Moonshine Area
Description
Okapi is a small boulder with a wave-shaped north face. The rock quality is good, and the landings are as well.
Getting There
From the parking near Moonshine Boulder, head northwest through a shallow wash, and the boulder can be found shortly after. Use the page map for its exact location.
Routes from Left to Right
Photos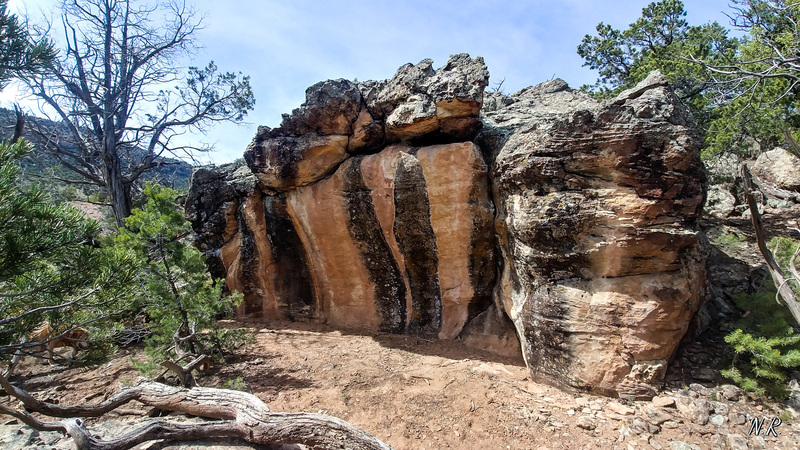 Okapi Rock.