Stockade Boulders
Massachusetts > N Shore > Cape Ann > Dogtown > Dory Rd Boulders
Access Issue:
Covid Guidelines
Details
SNECC is encouraging all climbers to use caution and good judgement regarding the spread of Coronavirus. Please reference the guidelines provided by local government, land managers and LCOs and ensure that you have contingency plans if you are unable to maintain social distancing at the area you planned to climb at. For further information, please check the pandemic site below:
gunksclimbers.org/gunks-new…
Description
These are a small collection of blocks near a large homeless camp.
Getting There
With your back to the Cell Tower Boulder, walk downhill at about 2 o'clock for several hundred yards to find these boulders. Better yet, follow paths down to the water and around to avoid the thorns.
Photos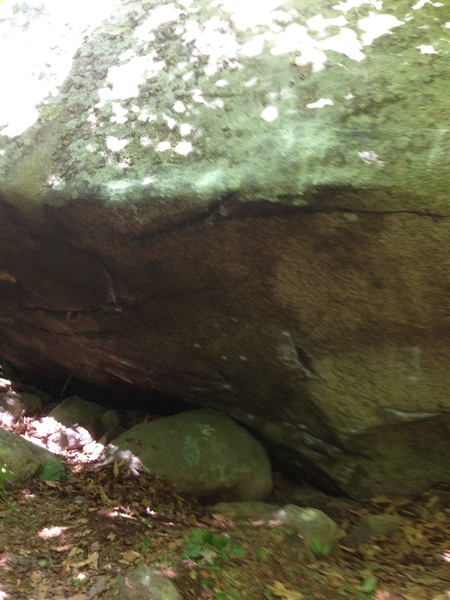 Dark Waters.