Road Side Boulders
Wisconsin > Northwest > Interstate Park
Access Issue:
Details
These are roadside boulders within driving areas of the park.
If this is a repeated page or any climb should be moved to a different area please let me know!
Description
Some of the climbs have great landings and are able to be accessed by simply parking and walking less than a min.
Getting There
The boulder is between the Potholes Trail parking lot and the Summit Trail parking lot on Park road. Park at the Summit Trail lot and walk uphill back towards the the Potholes Trail parking lot. The rock is on the west side.
Routes from Left to Right
Photos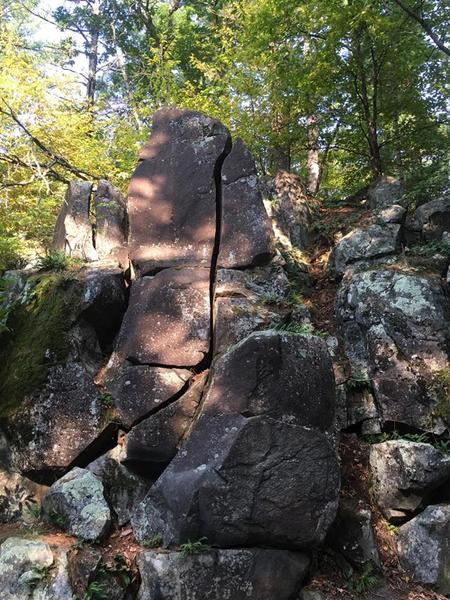 Crack in the Morning