Hellcat Boulder
Colorado > Grand Junction… > Unaweep Canyon > Nine Mile Hill > Pool of Plenty… > Candy Store Area
Description
Hellcat is a short boulder made of good quality stone. The landings that surround the boulder are mostly clear and flat.
Getting There
From the parking at the Pebbleton area roundabout, cross CO Highway 141 to east, then head north a short distance, and the boulder will be visible. Reference the page map for its exact location.
Routes from Left to Right
Photos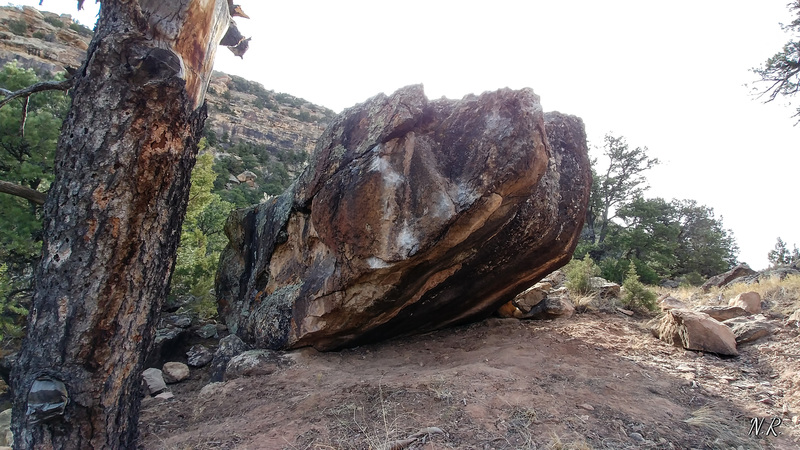 Hellcat Boulder.