Between BJs
Massachusetts > N Shore > Lynn Woods > Stone Tower Area > Bob Johnson Crag
Access Issue:
Covid Guidelines
Details
SNECC is encouraging all climbers to use caution and good judgement regarding the spread of Coronavirus. Please reference the guidelines provided by local government, land managers and LCOs and ensure that you have contingency plans if you are unable to maintain social distancing at the area you planned to climb at. For further information, please check the pandemic site below:
gunksclimbers.org/gunks-new…
Description
This is the smaller boulder between the two large Bob Johnson Boulders. It is about 10' in height at its tallest point and is frequently used as a hangout by non-climbers.

This boulder also acts as a good marker to break left towards Lost Boulder and Boulder Path when walking on the path from Bob Johnson Boulder 1 towards Bob Johnson Boulder 2.
Getting There
It is ST14 on the Caltopo map.
Routes from Left to Right
Photos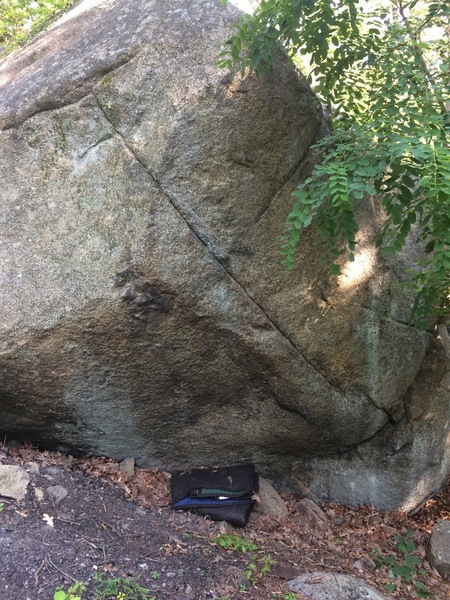 The Rail.