Keene Valley and Chapel Pond
Climbing
Areas in Keene Valley and Chapel Pond
Description
This subarea has the largest concentration of ice routes in the Adirondack Park. The cliffs in this subarea are located (more or less) along the Route 73 corridor extending from the Northway (Exit 30) all the way nearly to Lake Placid.

The subarea matches Blue Lines 2.
Classic Climbing Routes
at Keene Valley and Chapel Pond
Mountain Project's determination of the classic, most popular, highest rated climbing routes in this area.
More Classic Climbs in Keene Valley and Chapel Pond »
Weather Averages
| | |
| --- | --- |
| High | Low |
| Precip | Days w Precip |
All Photos Within Keene Valley and Chapel Pond
Most Popular
·
Newest
·
Random
More About Keene Valley and Chapel Pond
Printer-Friendly
What's New
Guidebooks (12)
Featured Guidebooks: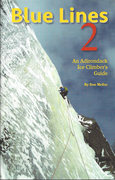 ---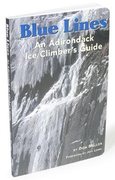 Blue Lines (2006)
Don Mellor / Published by A…
The complete guide to ice climbing in the Adirondack Park. Published in 2006 by Adirondack Rock a…