Spaceship Boulder
California > Central Coast > Santa Barbara > Santa Barbara… > Lower Cold Springs Ca…
Description
A long flat boulder in the creek bed with great rock. The boulder it faces sports a few easier slab routes as well.
Getting There
Hike up the West Fork of Cold Springs Trail, passing the drainage for the Suspended Boulder. Follow the trail for another 5 minutes until the trail heads uphill more sharply on steps. Veer right into the creek here before the stairs and keep heading upstream. Keep walking until you see the boulder in the middle of the creek bed.
Routes from Left to Right
Photos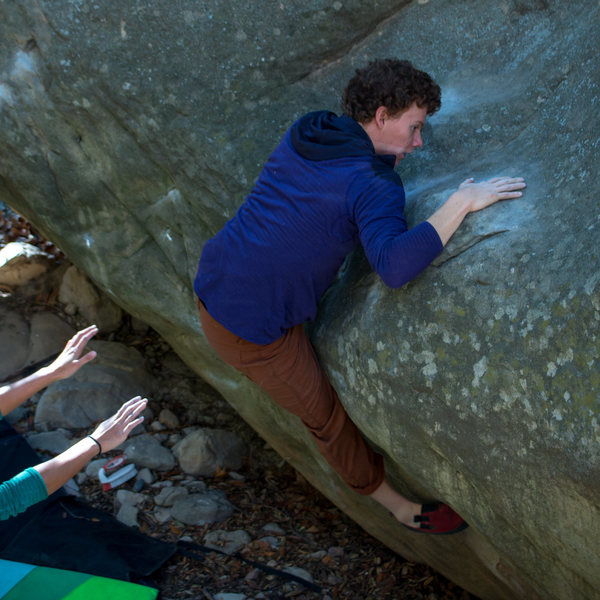 Andrew pressing it out.