Marquee Boulder
Colorado > Grand Junction… > Unaweep Canyon > Nine Mile Hill > Mecca Boulder Area > Other Side Of Rd Area
Description
Marquee is a small boulder with a few problems on its west face. The rock quality is top notch, and the landing is equally as good.
Getting There
It is located at the Other Side of Mecca. From the parking, head uphill in a southeasterly direction toward a large cluster of boulders. Utilize the page map for its exact location.
Routes from Left to Right
Photos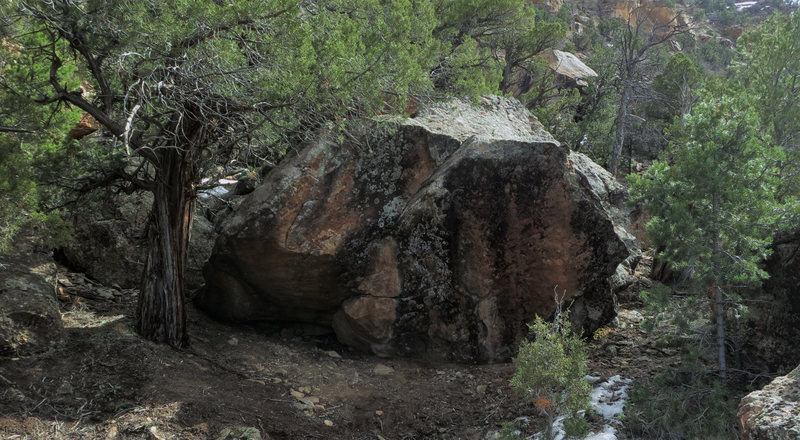 Maruqee's west face.