Southside Overview Crag
California > San Bernardino… > Big Bear Lake Area > Big Bear South > Mill Creek Rd Area > Black Bluff
Description
Quite a surprise: when approaching Black Bluff and peering over a few hundred yards at this crag, one doesn't guess climbs exist on the opposite side. It turns out that apparent evidence of climbing activity and foot trails exists. The lines are a bit more striking than some may expect. Faces south.
Getting There
Organized here because Black Bluff is closest documented area. From Short Crag, head south and you'll see the opposite side.
Routes from Left to Right
Photos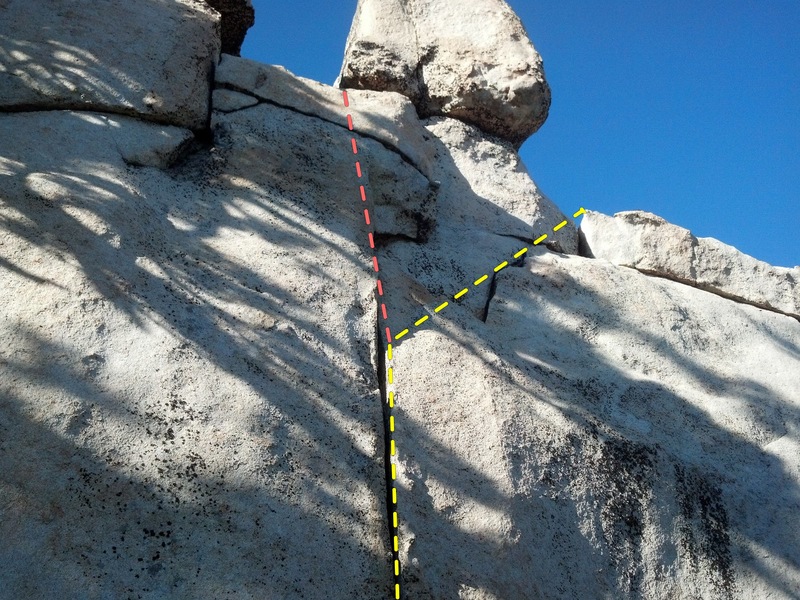 Follow the crack.