Vietnam
Massachusetts > Eastern, MA > Milford Bouldering
Access Issue:
COVID-19 Guidelines
Details
SNECC is encouraging all climbers to use caution and good judgment regarding the spread of coronavirus. Please reference guidelines provided by local government, land managers, and LCOs to ensure you have contingency plans at an area you may have planned to climb at if you are unable to practice social distancing. For further information, please see the pandemic guidance provided below at:
gunksclimbers.org/gunks-new…
.
Description
This area has always been referred to as "Vietnam" by the mountain bikers. NEMBA owns a parcel of land here. This area includes the vicinity of the Powerlines that run adjacent to the highway on either side of Route 85.
Getting There
Get yourself to the power lines that cross Route 85. Parking seems to be an issue here, as you're not allowed to park in the business park, so plan on parking at Wendy's and walking.
Routes from Left to Right
Photos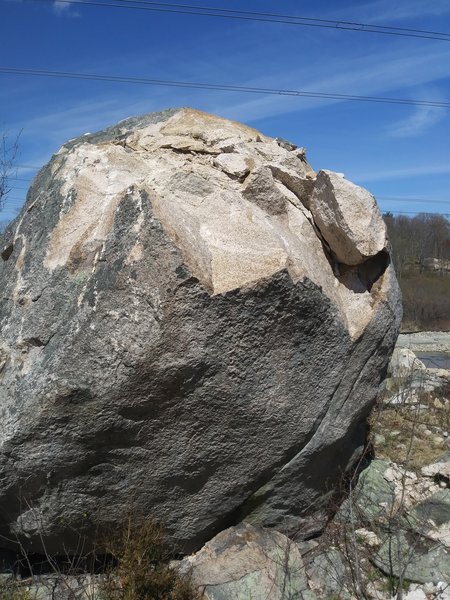 This baby's been abused.