Christmas Crag
Colorado > Buena Vista
Description
Christmas Crag is a nice, single pitch crag with several fun lines. The rock is located in Four Mile and has a sizeable chimney splitting the middle of it. We had a great day climbing here on Christmas, hence the name. Also, there is some fantastic bouldering around in the area.
Getting There
Drive up towards Four Mile, and take a right just before reaching Split Rock. Follow this road across a stream, up a hill, across a field, and take a left immediately after a cow grate. Park on the right, shortly after taking this left turn. The rock should be obvious on the right side of the street. Walk up to it.
Routes from Left to Right
Photos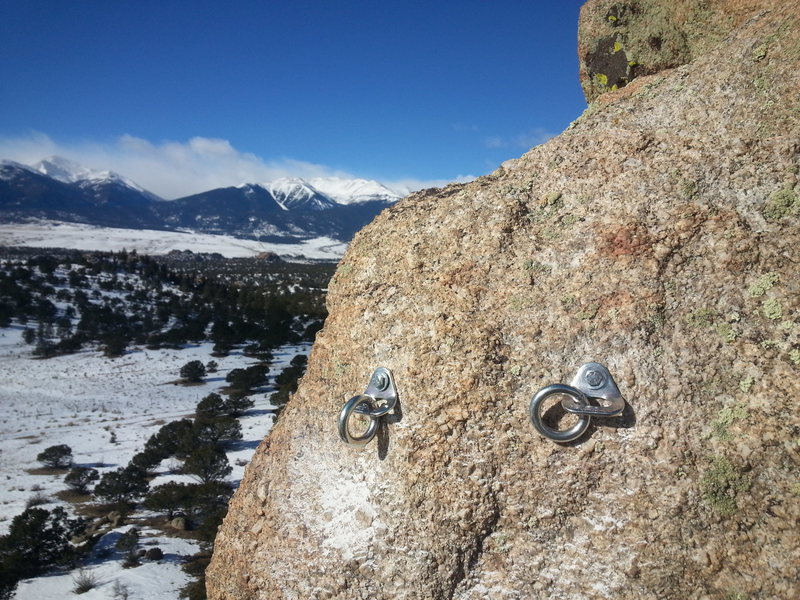 Anchors on the top.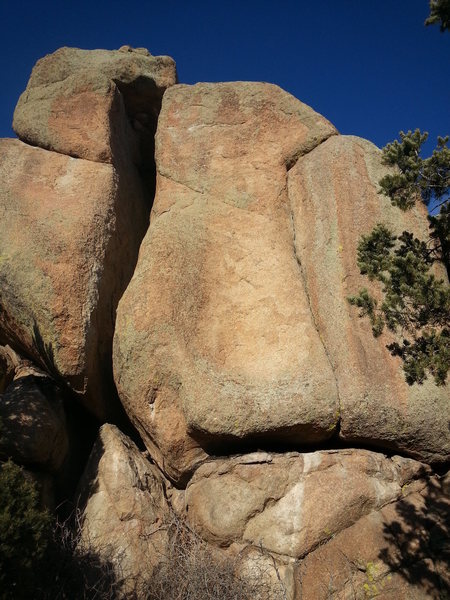 Christmas Crag.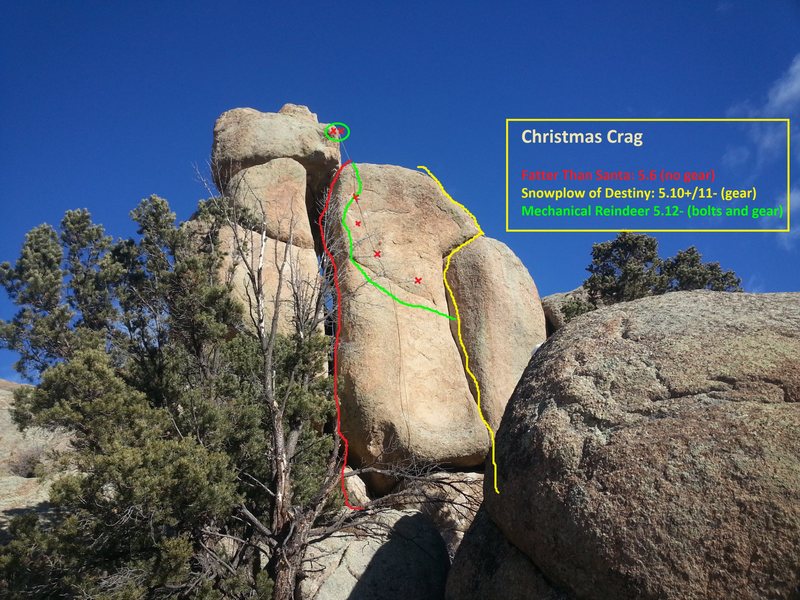 The routes!