Piedras Blancas
International > S America > Argentina > Rio Negro > San Carlos de Bariloche
Description
Piedras Blancas sits directly above the city of San Carlos de Bariloche by 1,000 ft or so. The area consists of a dozen or more small crags from 10 to 60m. The routes are bolted, mixed, and trad. Many of the bolts are relatively new, including glue-in anchors.

The rock looks like granite, but is actually some kind of volcanic rock, maybe tuff. It feels kind of hollow and light, but solid enough to get in some descent climbing.

This is not a destination climbing area, but if coming to the Bariloche area, it is a great place for 1/2 days of climbing balanced with enjoying city life.

The routes range from 5.6 to 5.12, almost all single pitch. Many routes can be set up on toprope by walking to the top of the cliff.The two main towers have the best routes.

A local guidebook can be purchased at outdoor retail stores but not online.
Getting There
With Car: From Bariloche, take Avenue de Los Pioneros west from El Centro (the town center). After driving uphill through neighborhoods, you will see signs for Piedras Blancas on the left (south) side of the road. Take this dirt road up Cerro Otto until you see the crags. 15 minutes.

On Foot: Hail a taxi and ask the driver to take you to the trailhead for Piedras Blancas/ Cerro Otto. You can pick up a map in town fairly easy and point to the place on the map you want to be dropped off. From the turn off of Ave de Los Pioneros, it is about a 45min hike uphill on the road or mountain bike trails that cross the road once or twice.

By Bus: Take bus 50 or 51 to the YPF gas station at km 1. From there follow the directions for "On Foot."
Photos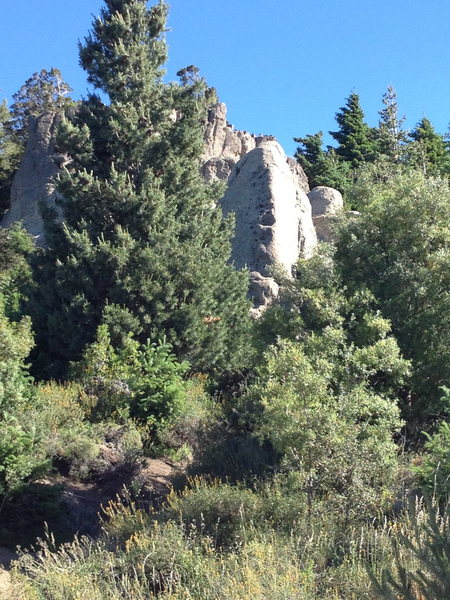 TR 5.7 on this little crag.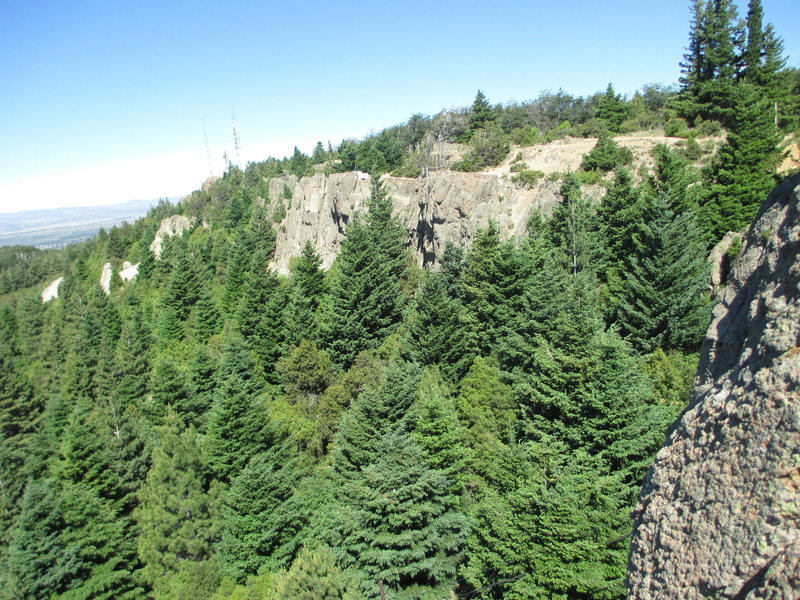 Some of the crags at Piedras Blancas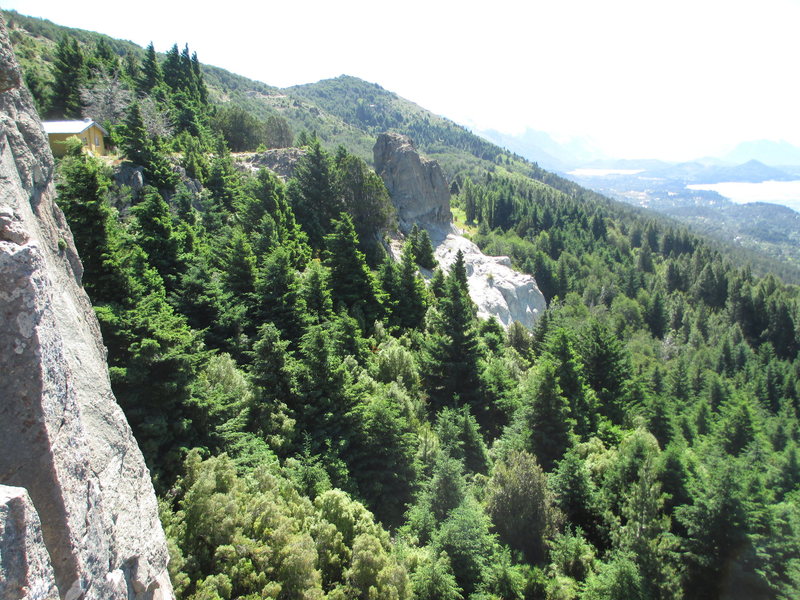 The Torres west of Torre Grande - more crags at Piedras Blancas.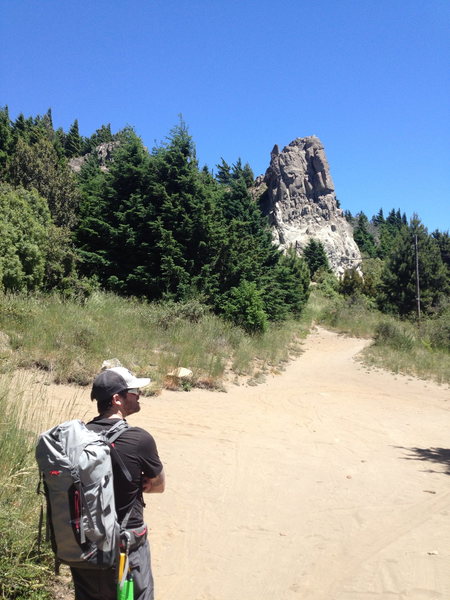 Torre Grande in the distance.