The Discovery Wall
Idaho > Central Idaho > Fins
Description
Tallest, most beautiful wall at the Fins, this wall features brilliant climbing from 5.11a to 5.14d!
Climbs for this wall are split into three sectors, Jet A Sector, the Mothership Sector, and the Martini Sector.
Getting There
Hike down from the parking lot for about 15 minutes. You can't miss this wall. It's huge!
Photos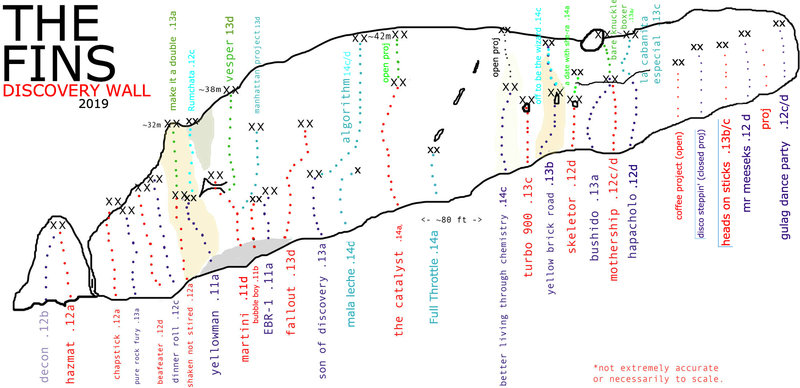 2019 Discovery Wall Topo