South Walls
California > Sierra Eastside > Mammoth Lakes Area > Mammoth Lakes… > T J Lake > T J Slabs
Description
A broken series of tall walls and aretes provide some sketchy problems over some even sketchier landings.

None of the recorded problems are hard (although there is potential for some fairly hard ones), but all should be treated with respect.
Getting There
From the slabs head rightwards and skirt around the base until you come to the broken wall.
Routes from Left to Right
Photos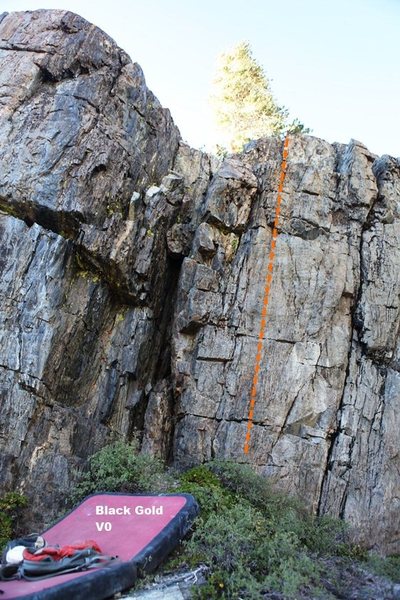 Black Gold Topo