Lover's Leap
Rock Climbing
Access Issue:
Day Use Must Park Outside Campground
Details
Parking in the campground is allowed only for those that pay for a site. Whether it be for "Day Use" or "Overnight Camping", this is who the parking spots are intended for. People may park outside of campground (near the main gate) and walk in free of charge.
Description
Cliff/Fin that sticks out from the steep hillside. Cliff is about 15 feet wide, 30 feet long, 60 feet high. Go in the evening, never crowded.
Getting There
Follow signs from Grantsville that take you to South Willow Canyon Rd. Once going up the canyon watch for the large cliff edge sticking out of the hillside (Can easily be seen from the road). Turn left at the only Scout Camp Ground sign right after seeing the cliff, then drive to the end of the dirt trail to the parking at the end. Follow the dirt trail alongside the sketchy hill side( be careful its pretty steep..)to the cliff. Enjoy!
Weather Averages
| | |
| --- | --- |
| High | Low |
| Precip | Days w Precip |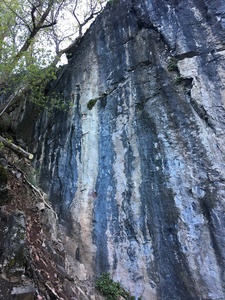 Sick
0