Kite Rock
International > Asia > China > Hong Kong > Tung Lung Chau
Description
An incredibly sharp boulder in a great position, Kite Rock is worth the experience, but probably not a return visit.
More details here:
hongkongclimbing.com/guide/…
Getting There
The obvious boulder is visible from the ferry on the way to Tung Lung. Hike the concrete path from the pier until a dirt path on your right leads to the boulder.
Routes from Left to Right
Photos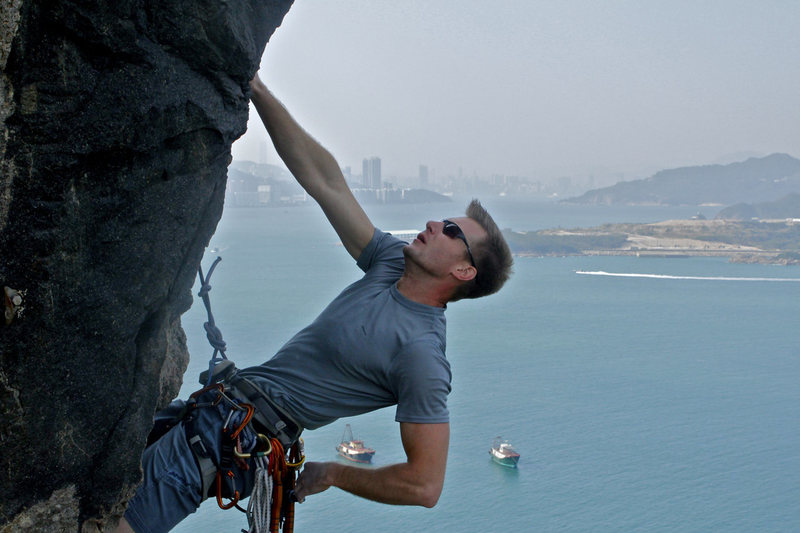 me leading Sans Serif